Movement Disorders Program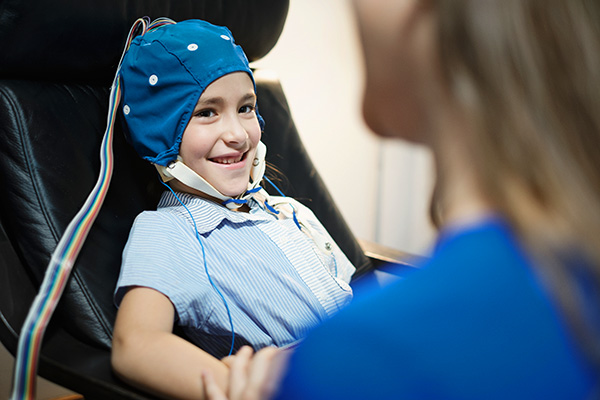 At CHOC, we know caring for a child with a complex movement disorder can feel overwhelming. Our pediatric neurologists and nurse practitioners are trained in treating children with movement disorders and dedicated to optimizing the potential of the kids and adolescents we treat. We partner with your child and family to identify your unique goals of care and deliver individualized treatment to meet your needs.
What is a movement disorder?
Movement disorders are a group of neurological conditions that cause involuntary changes in the nature or quality of movement.
Voluntary movements are intentional, like standing up. Movement disorders are involuntary, meaning the movements are not something the child wants to do. Movement disorders can cause movements to be increased, reduced or slower than intended, inaccurate or clumsy, or it can prevent movement altogether.
Types of movement disorders
There are two main types of movement disorders based on the abnormal movement they cause:
Hyperkinetic Movement Disorders (increased movement). Sometimes referred to as dyskinesias, these movement disorders cause excessive, often repetitive, involuntary movements that disrupt a person's regular activity. Common movement disorders in this category include chorea, dystonia, myoclonus, stereotypies, tics and tremors.
Hypertonic Movement Disorders (increased stiffness). Hypertonic movement disorders increase the stiffness of joints and make it difficult for parents or caregivers to change clothing or provide other assistance. Common disorders in this category include spasticity, dystonia and rigidity.
Hypokinetic Movement Disorders (decreased or slowed movement). These movement disorders, sometimes referred to as "Negative Signs" cause slowed movement (bradykinesia), reduced range of movement (hypokinesia) and/or loss of movement (akinesia). They can also reduce the control or coordination of simple movements (ataxia) or the ability to perform complex movements (dyspraxia).
Movement disorder symptoms
Symptoms of movement disorders vary depending on the specific condition causing the abnormal movements. However, some early warning signs could warrant a visit to your child's doctor. Early warning signs of movement disorders in children include:
Difficulty with fine motor skills
Unusual postures of the arms, legs, neck, back or face
Changes in walking or clumsiness
More difficulty on one side of the body compared to the other
Increased stiffness of joints, or inability to move into otherwise normal positions
Difficulty learning or performing complex motor tasks that should otherwise be easy
What causes a movement disorder?
Movement disorders in children can be caused by:
Genetic disorders
Brain, spinal or nerve injury
Infections
Inflammation of the brain
Medication side effects
Autoimmune conditions
Metabolic disorders
Toxins
Tumors
Movement Disorder Diagnosis and Treatment
To diagnose movement disorders, your child's doctor needs to classify the condition and determine the underlying cause of the abnormal movement. Our doctors will perform a thorough physical evaluation and a medical and family history for each child. Further diagnostic tests may include:
Lab tests, including genetic and metabolic studies
Lumbar puncture (spinal tap)
MRI of the head, neck, or back
Video recording of the abnormal movement
Computer-assisted gait evaluation
Referral for testing by other specialists
Movement Disorder Treatment
Treatment for movement disorders will depend on the exact condition, a child's age and the severity of the disease, but can include:
Medication to help control symptoms
Physical therapy to restore control of movements
Occupational therapy to improve daily living skills
Speech therapy to increase talking, memory and attention
Hippotherapy to improve core coordination and strength using horseback riding
Botulinum Toxin injections to reduce involuntary muscle contraction
Neurosurgery such as deep brain stimulation and intrathecal baclofen pumps
Orthopedic surgery to correct problems with bones, joints or tendons
Innovative Movement Disorder Care at CHOC
CHOC is home to one of the nation's largest pediatric movement disorder groups, with two physicians and two nurse practitioners. With our team of experts and innovative research, CHOC is one of the top hospitals in the nation for treatment of secondary dystonia, including the use of advanced techniques for deep brain stimulation (DBS).
Clinical trials at CHOC
At CHOC, we participate in clinical trials to provide breakthrough treatments for patients who haven't responded to traditional condition management. Dr. Allison Przekop is currently conducting pharmaceutical clinical trials for treatment of dyskinesia in cerebral palsy in children. Cerebral palsy often has movement disorder symptoms. Read more about the clinical trial.
Movement disorder research at CHOC
Dr. Terry Sanger is a renowned physician and research scientist specializing in movement disorders. He runs a pediatric movement disorder lab, in conjunction with UCI, dedicated to identifying new treatments and devices that improve motor function in children suffering from movement disorders. Explore more of Dr. Sanger's work.
Meet the CHOC Movement Disorder Team
The CHOC Movement Disorder Team includes the providers below, as well as Amanda Kammer, RN, and Cindy Malvaez, medical assistant and financial counselor.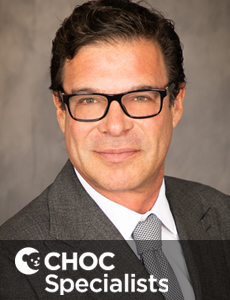 Specialty: Neurology
Appointments: 888-770-2462
Office: 714-509-7601

Dr. Sanger is board certified in child neurology and treats kids and teens in Orange County.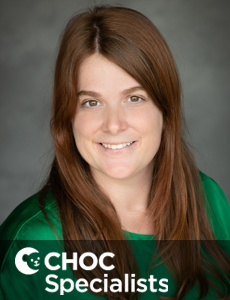 Specialty: Neurology

Jennifer MacLean is a nurse practitioner and is a member of the CHOC Specialists who treats kids and teens in Orange County.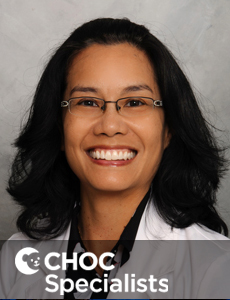 Specialty: Neurology
Office: 714-509-7601

Dr. Allison Przekop is board certified in child neurology and treats kids and teens in Orange County.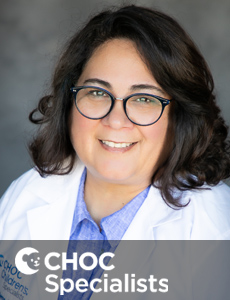 Specialty: Neurology

Teresa Serna-Fonseca is a nurse practitioner and is a member of the CHOC Specialists who treats kids and teens in Orange County.