Mission Statement: To Nurture, Advance and Protect the Health and Well-Being of Children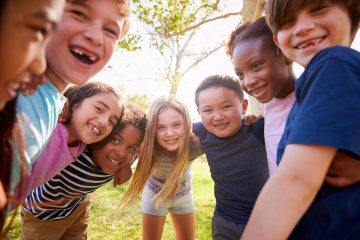 Children's Hospital of Orange County (CHOC), a pediatric healthcare system based in Orange County, California, is committed to being a leading destination for children's health by providing exceptional and innovative care. CHOC's growing community includes two state-of-the-art hospitals in Orange and Mission Viejo and a regional network of primary and specialty care clinics serving children and families in four counties.
CHOC offers several clinical programs of excellence providing the highest levels of care for the most serious pediatric illnesses and injuries, physical and mental. CHOC's research and innovation institutes are focused on translating real patient needs into real-world treatments so every child can live the healthiest and happiest life possible.
Serving Those in Need
Our mission is straightforward: To nurture, advance and protect the health and well being of children. That's why at CHOC Hospital in Orange and CHOC at Mission Hospital, we are dedicated to working cooperatively—assisting and enriching existing services as well as developing programs to benefit the families of Orange County. Over two million children across four counties count on CHOC to be here when they need us most—regardless of their family's ability to pay.
The community is invited to send comments on CHOC's CHNA and CHNA Implementation Plan to CommunityComments@choc.org.
CHOC History: More Than 50 Years of Caring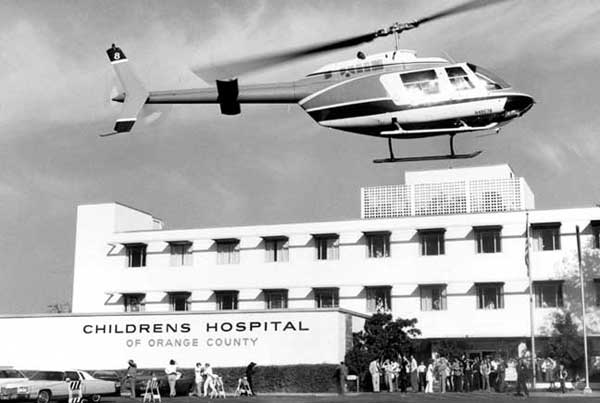 Since 1964, CHOC has nurtured, advanced and protected the health and well-being of children through innovative care and state-of-the-art facilities. What started as a 62-bed children's hospital – the first in Orange County – has grown into a pediatric health care system serving multiple counties. CHOC's rapid growth in size and community impact should be of no surprise, given its leadership and steadfast commitment to defining the future of pediatric medicine.
Proud of its rich past, CHOC's focus is on the future. And because of this, children's futures are brighter than ever. From Walt Disney to the new Bill Holmes Tower, see how CHOC has changed over the years.
Excellence in Patient Care
Last year's annual report was titled "Stronger Together." At this time last year, we thought that the worst of the pandemic was behind us. We were confident in the successes we won together. We thought we knew everything there was to know about COVID-19 and how to care for COVID patients. Indeed, we were stronger together. Little did we know, however, that not only were some dark pandemic days ahead, but also deep-rooted beliefs and biases would rock the world, including our world at CHOC. We have done amazing things at CHOC over the years, many of you will read about in the following pages, but the proudest moment of my leadership career came this past year as our CHOC staff embraced our own who were hurting in silence over national events riddled with inequality. It was a deliberate decision to make the theme of this annual report Stronger Together — again.
UC Irvine Affiliation

CHOC and University of California, Irvine have a strategic affiliation, working together to create a world-class pediatrics center that integrates high-quality, comprehensive patient care; leading-edge research; and exemplary teaching programs.
CHOC provides inpatient and outpatient pediatric specialty care to patients, while UC Irvine Medical Center continues to provide pediatric emergency services, burn care, trauma services requiring immediate surgery, neonatal intensive care, newborn nursery care, and child and adolescent psychiatry.
Bringing advanced treatment to the bedside
CHOC and UC Irvine have a history of collaborating on research that brings advanced treatment to patients, including the National Children's Study, which is the largest and most comprehensive long-term study of environmental effects on child health and development. Through the formal affiliation, additional grants have been awarded to both institutions, and CHOC researchers have access to valuable University resources, like the Beckman Laser Institute, in an effort to bring breakthrough therapies and cures to pediatric patients.
Training the next generation of physicians
Committed to training the next generation of pediatric experts, CHOC and UC Irvine have integrated their pediatric residency and fellowship programs. Currently, UC Irvine medical students conduct their clinical clerkship rotation at CHOC, providing them with increased access to a greater number of pediatric cases and enhancing their overall training and education.
While both CHOC and UC Irvine remain separate institutions, the strategic affiliation will transform the delivery of pediatric care in Orange County and beyond.
CHOC Board of Directors
Sam Auriemma
Janet Davidson
Chris Furman
Joe Kiani
Vice Chair
Doug McCombs
Chair
Maria Minon, M.D.
James Morris
Ken Potrock
Linda Rose, Ed.D.
Kimberly Sentovich
Jasjit Singh, M.D.
Sam Auriemma
Janet Davidson
Chris Furman
Joe Kiani
Vice Chair
Doug McCombs
Chair
Maria Minon, M.D.
James Morris
Ken Potrock
Linda Rose, Ed.D.
Kimberly Sentovich
Jasjit Singh, M.D.