Dr. Allison Przekop, Child Neurology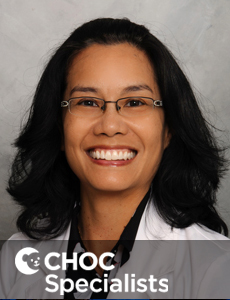 ---
Allison Przekop DO

Office: 714-509-7601
Specialty: Neurology
Board Certified: Child Neurology
Dr. Allison Przekop is a board-certified pediatric neurologist at CHOC Hospital in Orange, CA. As an expert in pediatric neurology, Dr. Przekop cares for babies, kids and teens with a wide variety of neurologic conditions. She specializes in pediatric movement disorders including Tourette Syndrome and other tic disorders, dystonia, ataxia, chorea and spasticity.
Dr. Przekop is skilled in the use of botulinum toxin for the treatment of spasticity and dystonia and in deep brain stimulation programming. Her research interests include alternative treatments for tics and ataxia and innovative treatments for dystonia.
Dr. Przekop is the co-director of the Pediatric Movement Disorders Clinic at CHOC. She is a member of the Child Neurology Society, American Academy of Neurology and Movement Disorders Society.
Allison Przekop DO is on staff at CHOC Hospital in Orange .
Location
CHOC Specialists, Neurology
1201 W. La Veta Ave.
Orange, CA 92868
phone: 714-509-7601
fax: 714-509-7800
Education
Medical School
Western University of Health Sciences, Pomona, CA
Residency
Berkshire Medical Center, Pittsfield, MA
Fellowship
Loma Linda University Medical Center, Loma Linda, CA