Dr. Stanley P. Galant, Immunology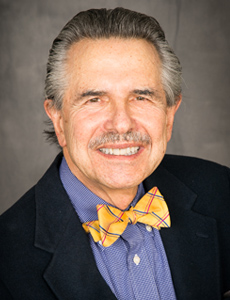 ---
Stanley P Galant MD

Appointments:
888-770-2462
Specialty: Allergy/Immunology
Board Certified: Pediatrics, Allergy/Immunology
Dr. Galant has been working at CHOC since 1971 and is board-certified in pediatrics, pediatric allergy, and allergy and immunology. Dr. Galant earned his medical degree from University of California Medical School, San Francisco (UCSF). He did residencies at Los Angeles Children's Hospital and the UCSF Medical Center. He did his fellowship in allergy/immunology at UCSF and was a medical fellow with the UCSF Medical Center's pediatric radiology department and Cardiovascular Research Institute studying myocardial metabolism.
Clinical Interests
Asthma diagnosis and treatment, asthma education
Research Focus
New diagnostic and therapeutic modalities for pediatric asthma
Stanley P Galant MD is on staff at CHOC Hospital in Orange .
More about Dr. Galant
Medical School
University of California Medical School, San Francisco, CA
Pediatrics Residency
Los Angeles Children's Hospital, CA
Pediatrics Residency
University of California, San Francisco Medical Center, San Francisco, CA
Allergy/Immunology Fellowship
University of California, San Francisco, CA
As an asthma specialist, Dr. Galant is dedicated to asthma diagnosis and treatment,
asthma education
, and new diagnostic and therapeutic modalities for pediatric asthma. To this end, Dr. Galant is currently focusing on three asthma-related studies. The first study aims to detect asthma in preschool/school-aged children with a case detection tool that can be validated in order to provide care to underserved children in Orange County.
In his second study, Dr. Galant is collaborating with Dr. Steven George at the University of California, Irvine (UCI). Together, using equipment in the Breathmobile, they are measuring exhaled nitric oxide, which is elevated in asthmatics and is a purported marker of airway inflammation. The bronchodilator response has also been shown to correlate with markers of airway inflammation. The goal is to one day be able to use this measurement to determine clinical treatment of asthma, including need and response to medication.
Dr. Galant's third study aims to evaluate the burden of asthma and culture beliefs about asthma in Vietnamese children in Orange County. He hopes that better understanding the Vietnamese community's understanding and beliefs about asthma and health care access will provide Orange County practitioners with the information they need to better reach out to and and treat children in the largest Vietnamese population outside Vietnam.
Scott L, Morphew T, Bollinger ME, Samuleson S, Galant S, Celemt L, O'Cull K, Jones F, Jones CA. Achieving and maintaining asthma control in inner-city children. J Allergy Clin Immunol. 2011 Jul;128(1):56-63.
Tricia Morphew, MSc; Bonnie Heri, RN; Felita Jones, MPA; Stanley P. Galant, MD Helping Underserved Children Breathe Easier. AAP, California Pediatrician; Vol 27 No 1, Winter 2011.
Galant, S.P.,; Tricia Morphew, MSc, Robert L. Newcomb, PhD., Kiem Hioe, MD; Olga Guijon, MD; Otto Liao, MD. The Relationship of the Bronchodilator (BDR) Phenotype to Poor Asthma Control in Children with Normal Spirometry. J Pediatr, Vol158,/6:953-959.e,2011.
Shi Y, Aledia AS, Tatavoosian AV, Vijayalakshmia S, Galant SP, George SC. Relating small airways to asthma control using impulse oscillometry in children. J Allergy Clin Immunol. 2012 Mar; 129(3):671-678.
Shi Y, Tatavoosian AV, Aleida AS, George SC, Galant SP. Cut points for Asthma Control Tests in Mexican children in Orange County, California. Annals of allergy, asthma & immunology: official publication of the American College of Allergy, Asthma, & Immunology 2012. Aug; 109(2):108-13.
Morphew T, Scott L, Li M, Galant SP, Wong W, Garcia-Lloret M, Jones F, Bollinger ME and Jones CA. Mobile Healthcare Operations and Return on Investment in Predominately Underserved Children with Asthma: The BreathmobileTM Program. Popul Health Manag. 2013. Aug; 16(4):261-9.
Moricca ML, Grasska MA, BMarthaler M, Morphew T, Weismuller PC, Galant SP. School Asthma Screening and Case Management: Attendance and Learning Outcomes J Sch Nurs 2013 April;29 (2):104-12.
Shi Y, Aleida AS, Galant SP, George SC. Peripheral airway impairment measured by oscillometry predicts loss of asthma control in children. J Allergy Clin Immunol. 2013 Mar;131(3):718-23.
Ngo G, Kilgore DB, Tran JH, Galant SP. Using Community-Based Participatory Research to Assess the Asthma Needs of Vietnamese American Children. Progress in Community Health Partnerships: Research, Education, and Action. Winter 2014, vol 8.4
Galant SP, Morphew T, Pham L, Guijon O. The Bronchodilator Response as a Predictor of Inhaled Corticosteroid Responsiveness in Asthmatic Children with Normal Baseline Spirometry. Pediatr Pulmonol. 2014. Feb 16.
Morphew T, Kwong KY, Yang B, Galant SP. The relationship of aeroallergen sensitization phenotypes to asthma control in primarily Hispanic asthmatic children. J Asthma. 2014 Apr; 51(3):253-9.
Rashid S, Carcel C, Morphew T, Amaro S, Galant S. Effectiveness of a Promotora home visitation program for underserved Hispanic children with asthma. J Asthma. 2014 Dec 2: 1-7 (Epub ahead of print)
Podcasts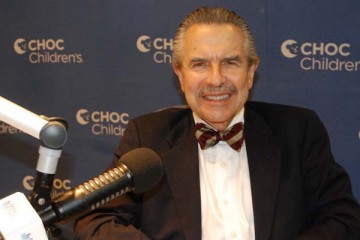 Getting Childhood Asthma Under Control
Childhood asthma is a relatively easy disease to control with the right teamwork between a child and his or her family, pediatrician and school. If not managed properly, asthma can negatively affect a child's quality of life.
Health Topics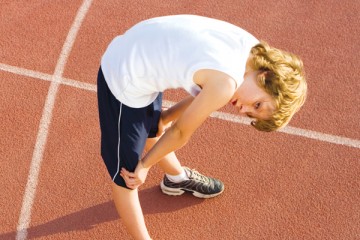 Having Asthma as an Athlete
Kids with asthma may experience these symptoms particularly during or after exercise. However, children with asthma who are well managed usually have very little difficulty with exercise.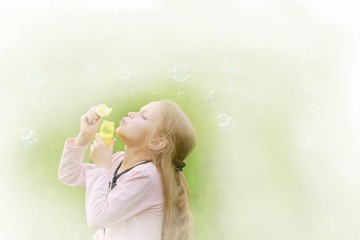 Kids and Asthma
Asthma can be hard to diagnose in a young child and the symptoms can be mistaken for another illness. Children with asthma often have other conditions.
Locations