Radiology Services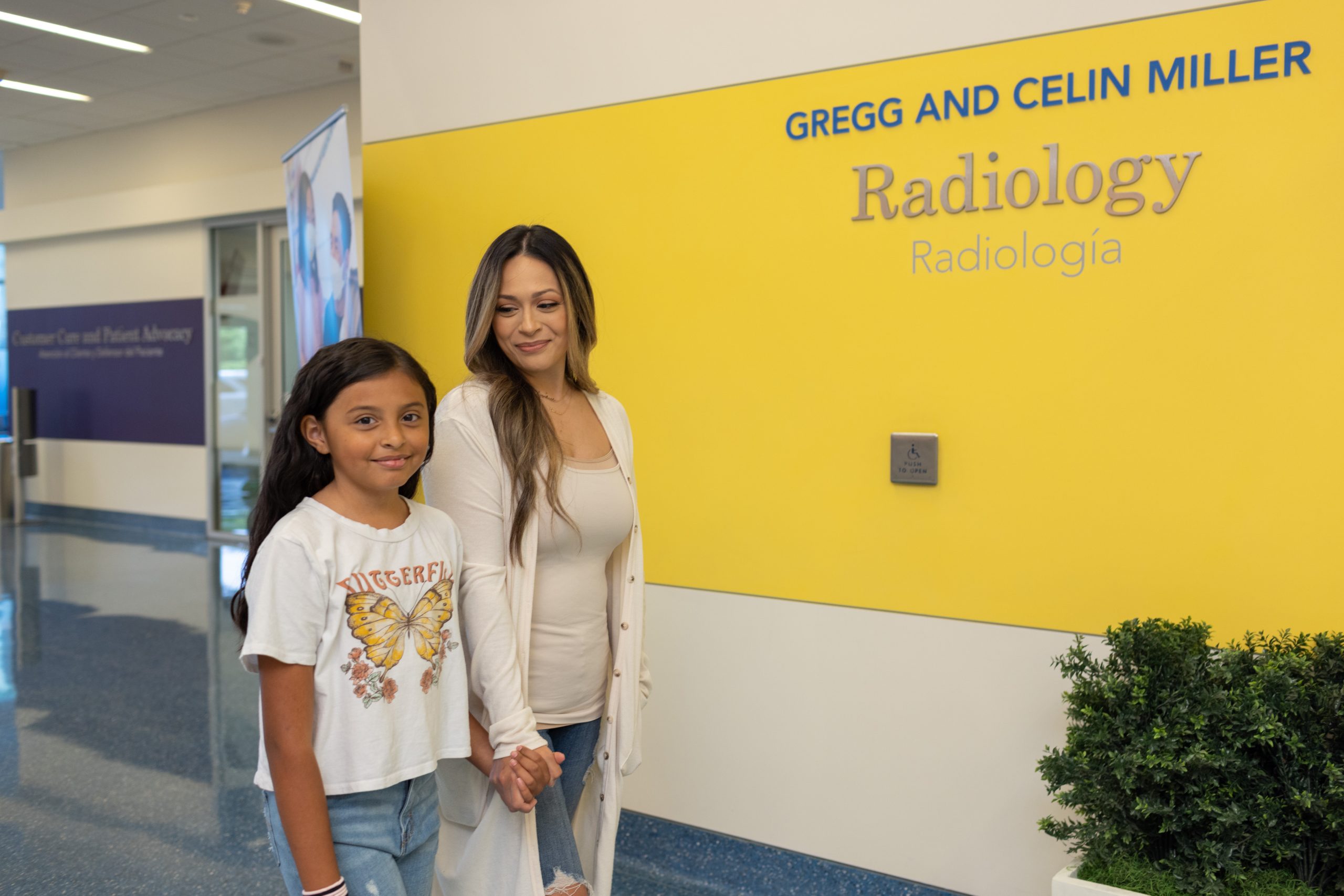 At CHOC, we are proud to offer the latest imaging technology. The pediatric-trained radiology team makes the imaging experience safe and comfortable for kids. Our goal is to get quality images while using the smallest amount of radiation possible.
Latest Technological Advances: EOSedge 2D/3D Imaging System
At CHOC, we believe in providing our patients with the best care and services, which is why we're proud to offer the EOSedge system at our main hospital location in Orange. CHOC is one of the of the only hospitals across Southern California to offer the EOSedge system.
EOS exams are unique because they capture both the front and side view of your child's body at the same time. The images can be used to generate 3D models and measurements, which provide a three-dimensional understanding of a patient's medical condition and its complexity. This allows our doctors to make an accurate evaluation and tailor treatment plans for each patient.
The EOS exam is fast, painless, and uses a radiation dose that are "as low as reasonably achievable." Reducing dose is particularly beneficial for all pediatric patients that are more sensitive to the cumulative effects of radiation. For this reason, EOSedge can reduce radiation exposure to even lower levels while still being capable of producing 3D models and measurements for assessing global skeletal deformities in follow-up pediatric examinations.
Learn more about the benefits and safety features of the EOSedge.