UCI/CHOC Fetal Research Fellowship Program
We are pleased to offer a two-year research fellowship at Children's Hospital of Orange County (CHOC) and University of California – Irvine, ideal for a general surgery resident who has completed their third clinical year and is interested in pursuing a career in pediatric surgery.  The fellowship is funded through a grant bestowed upon the Fetal Care Center of Southern California and will focus on fetal diagnosis, fetal therapy, and improving the care of maternal-fetal dyads confronting complex anomalies.
For the motivated research fellow, there will be additional research opportunities within the division of pediatric general & thoracic surgery in areas of congenital diaphragmatic hernia, CPAM and other congenital lung lesions, ECMO, pediatric trauma, pediatric health disparities, and more.  The fellow will have access to numerous resources, including research coordinators, statisticians, and medical writers.  There are funds to cover the cost of travel for national/international presentations.  There will be an opportunity for the fellow to pursue a master's degree through the University of California – Irvine.
The research fellow will be expected to take call approximately 4 times per month (including one weekend per month) on the pediatric surgery service and will be the clinical fellow in-house who evaluates patients and operates with CHOC/UCI pediatric surgery faculty. Additional information can be found at the UCI/CHOC Pediatric General and Thoracic Surgery Fellowship Program and the Fetal Care Center.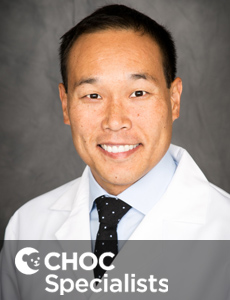 Specialty: Pediatric Surgery
Appointments: 714-364-4050

Dr. Peter Yu is a board-certified pediatric surgeon at CHOC, performing all types of general surgery and specializing in neonatal surgery, perinatal counseling, pediatric laparoscopic surgery and hernia surgery.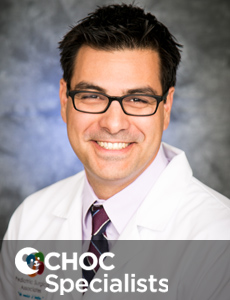 Specialty: Pediatric Surgery
Appointments: 714-364-4050
Office: 714-364-4050

Dr. Yigit Guner is a board-certified pediatric surgeon who performs general and thoracic surgeries on infants, kids and teens at CHOC.