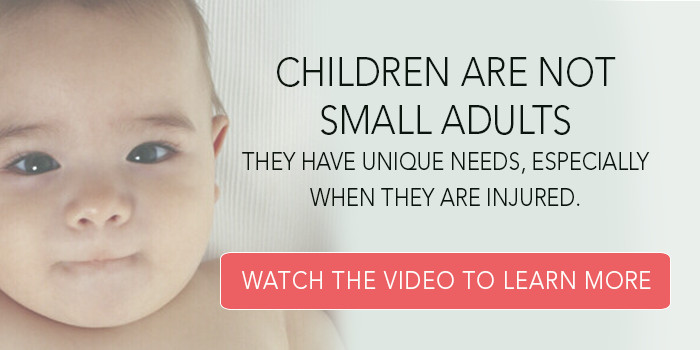 A traumatic injury can happen at any time: a car accident, a fall, an animal bite. CHOC Children's is ready to treat traumatic injuries 24 hours a day.
Critically injured children from across the region are transported and transferred to CHOC because we have the pediatric expertise only a children's hospital can provide. Our trauma team is trained to care for children and their unique physiological, anatomical and emotional needs, and our protocols and equipment are specially designed for pediatrics.
Safety and Injury Prevention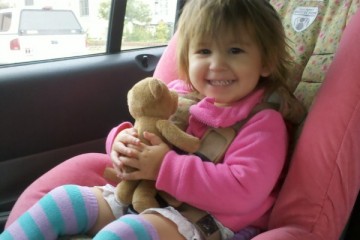 CHOC is committed to creating a safe community for families in Orange County. Our injury prevention program addresses the most common causes of childhood injury by providing parents and children with safety tips and education. Topics include teen driving, chemical poisoning in the home, car seats, drowning prevention and more.
Frequently Asked Questions
At CHOC Children's, we heal more than physical injuries.
We know a trauma can have lasting effects on a child and family. Beyond treating an immediate injury, we do everything possible to minimize the emotional impact of a trauma, as well as focus on the child and family's needs after a trauma, whatever they may be. Our compassionate and skilled support services include:
No other trauma center in the region offers the whole mind-body care you'll find at CHOC.
Getting Here
CHOC Children's trauma center is located at The Julia and George Argyros Emergency Department, on the first floor of the Bill Holmes Tower. From La Veta Avenue, turn on to Pepper Street, pass the main entrance to the hospital, and turn in at the second driveway under the Emergency sign. Valet parking is available.
  1201 W. La Veta Ave. | Orange, CA 92868
  Phone: 888-770-2462
Get printable maps of our campus in English or Spanish.

Our pediatric trauma center is designated by the American College of Surgeons and Orange County Emergency Medical Services.