Dr. Yigit S. Guner, Pediatric General and Thoracic Surgery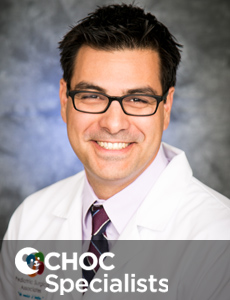 ---
Yigit S Guner MD

Appointments:
714-364-4050
Office: 714-364-4050
Specialty: Pediatric Surgery
Board Certified: General Surgery, Pediatric Surgery
Dr. Yigit Guner is a recognized expert in pediatric surgery, bringing passion, enthusiasm and innovation to his surgical practice. Dedicated to high-quality and compassionate care, he is also excellent in communicating with patients and families and following-up with referring pediatricians. He believes that coordinating care with patients, families and the entire health care team is essential to positive outcomes and the healing process.
Dr. Guner graduated magna cum laude and with honors from the University of Arizona with an undergraduate degree in Biochemistry. He earned his Doctor of Medicine degree from the Rosalind Franklin University of Medicine and Science at the Chicago Medical School. He completed his internship and residency in general surgery at UC Davis Medical Center, where he served as chief resident. Dr. Guner's training continued with a fellowship in pediatric surgery at the University of Texas, Houston. In addition, he finished a post-doctoral research fellowship at the USC-CHLA Department of Pediatric Surgery.
Dr. Guner continues to publish articles in peer-reviewed journals, presents lectures at nationally recognized conferences, has collaborated on book chapters, and is a member of several professional associations and hospital leadership committees. He also serves as an assistant professor of surgery at UC Irvine. These achievements, combined with a strong commitment to pediatric surgery, make Dr. Guner an outstanding physician with excellent working relationships. Whether a case is considered common, complex or part of a more complicated set of medical conditions, Dr. Guner is committed to providing the highest level of care to patients and families. His outpatient practice includes pediatric hernias, hydrocele, circumcision, among many other conditions.
Clinical Interests
Hernias, hydrocele, circumcision, pectus excavatum, tumors
Yigit S Guner MD is on staff at CHOC Hospital in Orange and CHOC Mission Hospital.
Locations
CHOC Specialists – Pediatric Surgery
505 S. Main St, Suite 225
Orange, CA 92868
phone: 714-364-4050
fax: 714-364-4051
Education
General Surgery Residency
UC Davis Medical Center, Sacramento, CA
Medical School
Chicago Medical School/Rosalind Franklin University, North Chicago, IL
Pediatric Surgery Fellowship
University of Texas Health Science Center, Houston, TX
Post-Doctoral Research Fellowship
University of Southern California
Children's Hospital Los Angeles
Academic Appointments
Assistant Professor of Surgery
UC Irvine, Department of Surgery
Administrative Appointments
Pediatric Surgery, CHOC Specialists
Committees
Best place to practice team member
CHOC
ECMO Team
CHOC
Honors and Awards
Post-Doctoral Research Career Development Fellowship Funding Award, Saban Research Institute
Children's Hospital Los Angeles
Professional Organizations
American Academy of Pediatrics
American Association of Pediatric Surgery
American College of Surgeons
Association for Academic Surgery
Lectures and Presentations
Contemporary Management of Congenital Diaphragmatic Hernia Grand Rounds. University of California Davis, School of Medicine, Sacramento, CA. Sep 28th, 2010.
Surgical Perspective: Role of ECMO in CDH. Extra-Corporeal Life Support Conference, CHOC, July 30, 2014
The protective role of P-glycoprotein in NEC. Saban Research Institute, Childrens Hospital Los Angeles, May 5th, 2009.
The role of P-glycoprotein in NEC. Saban Research Institute, Childrens Hospital Los Angeles, Jan 22, 2009.
Book Chapters
Cathie Hunter, Yigit S. Guner, Jeffrey S. Upperman. Management of Pyloric Stenosis. British Medical Journal Clinical Evidence Point of Care, 2007, 2011
Yigit S. Guner, Henri R. Ford, Jeffrey S. Upperman. Chapter 19. Pediatric Trauma. Damage Control Surgery in Orthopedics and Trauma. Springer, 2007
Links
Dr. Yigit Guner PubMed Library
Peer Reviewed Articles
Chokshi NK, Guner YS, Aranda A, Petrosyan M, Shin CE, Ford HR, Nguyen N. Laparoscopic Choledochal Cyst Excision; Lessons Learned in Our Experience. JLAST 2009 Feb;19(1):87-91
Emami CN, Chokshi NK, Hunter C, Guner YS, Goth K, Grishin A, Ford HR. Role of interleukin-10 in the pathogenesis of necrotizing enterocolitis. Am J Surg. 2012 Apr;203(4):428-35
Guner YS, Elliott S, Marr C, Greenholz S. Anterior Fundoplication at the Time of Congenital Diaphragmatic Hernia Repair. Pediatr Surg Int. Jul 4, 2009
Guner YS, Emami EN, Chokshi NK, Wang K, Shin CE. Inversion Herniotomy: A Laparoscopic Technique for Female Inguinal Hernia Repair. Laparoendosc Adv Surg Tech A. 2010 Jun;20(5):481-4.
Guner YS, Franklin A, Castle S, Chokshi NK, Pontarelli E, Wang J, Wang L, Prasadarao N, Upperman JS, Grishin A, Ford HR. P-glycoprotein induction by breast milk attenuates intestinal inflammation in experimental necrotizing enterocolitis. Lab Invest. 2011
Guner YS, Malhotra A, Ford HR, Stein J, Kelly L. Association of Escherichia Coli O157:H7 with Necrotizing Enterocolitis in a Full-term Infant. Pediatr Surg Int. 2009 May;25(5):459-63
Guner YS, Ochoa C, Wang J, Stepheson L, Steinhauser S, Zhang X, Grishin A, Upperman JS. Peroxynitrite-induced p38 MAPK proapoptotic signaling in enterocytes. Biochem Biophys Res Commun. 2009 Jun 26;384(2):221-5.
Hunter CH, Williams M, Petrosyan M, Guner YS, Mittal R, Mock D, Upperman JS, Ford HR, Prasadarao NV. Lactobacillus bulgaricus prevents intestinal epithelial cell injury caused by Cronobacter (Enterobacter) sakazakii-induced nitric oxide both in vitro and
Jackson S, Guner YS, Woo R, Randolph L, Ford HR, Shin CE. L1CAM mutation in association with X-linked hydrocephalus and Hirschsprung's disease. Pediatr Surg Int. 2009 Sep;25(9):823-5
Jantscher-Krenn E, Zherebtsov M, Nissan C, Goth K, Guner YS, Naidu N, Choudhury B, Grishin AV, Ford HR, Lars Bode. The Human Milk Oligosaccharide Disialyllacto-N-tetraose prevents Necrotizing Enterocolitis in neonatal rats. Gut. 2011 Dec 3
Petrosyan M, Estrada J, Guner YS, Qureshi F, Stein JE, Ford HR, Wang K, Nguyen N. Subcutaneous Fixation of Gastrostomy Tube is Superior to Temporary Fixation. J Laparoendosc Adv Surg Tech A. 2010 Mar; 20(2):207-9.
Wang J, Ouyang Y, Guner YS, Ford HR, Grishin A. Ubiquitin-editing enzyme A20 promotes tolerance to LPS in enterocytes. J Immunol. 2009 Jul 15;183(2):1384-92
Young-Spint M, Guner YS, Meyers FJ, Schneider P, Khatri VP. Radical Palliative Surgery: New Limits to Pursue. Pediatr Surg Int. 2009 Aug 30.
Our pediatric general and thoracic surgeons commonly perform the following surgeries: 
Circumcision (not newborn)
Congenital Pulmonary Airway Malformation (CCAM/CPAM)
Gall Stones (Cholecystectomy)
GERD (Fundoplications)
Hydrocele
Intussusception
Lumps & Bumps
Malrotation
Pectus Excavatum (Nuss procedure)
Precocious Puberty (Supprelin Implants)
Undescended Testicle (Orchiopexy)