Dr. Carl R. Weinert, Orthopedic Surgery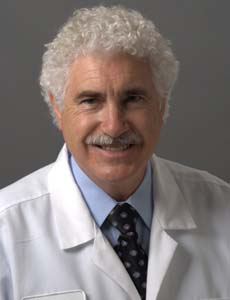 ---
Carl R Weinert MD

Appointments:
888-770-2462
Office: 714-633-2111
Specialty: Orthopedic Surgery
Board Certified: Orthopaedic Surgery
With more than 30 years of experience, Dr. Carl Weinert specializes in the treatment of children with hip dysplasia and other congenital deformities, gait abnormalities, neuromuscular problems and musculoskeletal injuries. He has trained in and performs the Ponseti method of clubfoot management.
As a pioneer in pediatric orthopaedics, Dr. Weinert established the first pediatric orthopaedic practice in Orange County. As a clinical professor of orthopaedic surgery at UC Irvine, he has trained hundreds of orthopaedic and pediatric residents, medical students, nurses, physical therapists and pre-med college students. He is a member of the Pediatric Orthopaedic Society of North America.
Dedicated to clinical excellence, Dr. Weinert is board certified in orthopaedic surgery. Prior to joining CHOC, Dr. Weinert attended medical school at University of Pittsburgh. He served his internship training at Mercy Hospital in Pittsburgh then completed his residency and fellowship training at University of Pittsburgh.
Clinical Interests
Osteosarcoma, fibular dynamics and hip reconstruction
Carl R Weinert MD is on staff at CHOC Hospital in Orange .
Locations
CHOC Clinic
1201 W. La Veta Ave.
Building: CHOC Clinic
Orange, California 92868
phone: 888-770-2462
fax: 855-246-2329
Adult and Pediatric Orthopaedic Specialists
1310 West Stewart Drive, Suite 508
Orange, CA 92868
phone: 714-633-2111
fax: 714-633-5615
4980 Barranca Parkway 201
Irvine, CA 92604
Adult and Pediatric Orthopaedic Specialists
25982 Pala Dr., Suite 230
Mission Viejo, CA 92618
Education
Fellowship – Orthopaedic Research
University of Pittsburgh, Pennsylvania
Internship
Mercy Hospital, Pittsburgh, Pennsylvania
Medical School
University of Pittsburgh, Pennsylvania
Residency – Orthopaedic Surgical
University of Pittsburgh, Pennsylvania
Academic Appointments
Clinical Professor of Orthopaedic Surgery
University of California, Irvine
Administrative Appointments
Director, Orthopaedic Residency Program, CHOC
Medical Director, Orthopaedic Surgery, CHOC
Honors and Awards
Physician of Excellence
OCMA, Multiple years
Professional Organizations
American Academy of Cerebral Palsy and Developmental Medicine
American Academy of Orthopedic Surgeons (AAOS)
California Medical Association
Orange County Medical Association
Pediatric Orthopedic Society of North America (POSNA)
Western Orthopedic Association (WOA)
Our orthopedic surgeons commonly treat:
Growth-related disorders and Osgood-Schlatter disease
Osteomyelitis
Videos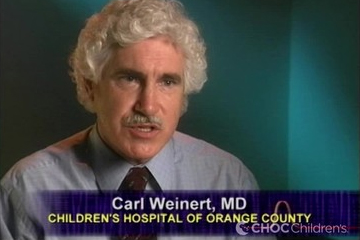 Playground Injuries: Dr. Weinert
In this segment of American Health Journal, Dr. Carl Weinert, physician at CHOC, discusses the most common playground injuries.