Dr. Afshin Aminian - Medical Director, Orthopaedic Institute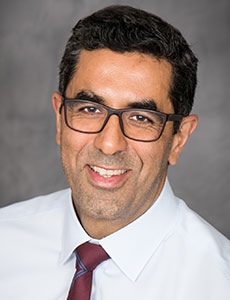 ---
Afshin Aminian MD

Appointments:
888-770-2462
Office: 714-633-2111
Specialty: Orthopedic Surgery
Board Certified: Orthopedic Surgery
Additional Languages: Farsi
An internationally-recognized and sought-after expert in pediatric orthopaedics, Dr. Afshin Aminian has presented at numerous conferences and meetings in the United States and abroad. He has presented several times at the International Meeting on Advanced Spine Techniques. He gave a presentation on the influence of surgical correction on thoracic hypokyphosis on sagittal spinal pelvic parameters in AIS, a second presentation on the correction of AIS via posterior medial derotational maneuver, and a third on thoracic kyphosis and sagittal pelvic parameters in AIS.
An avid researcher of pediatric orthopaedic surgical procedures, Dr. Aminian seeks innovative ways to surgically correct spinal deformities. He is looking at prospective outcome studies on surgical patients with adolescent idiopathic scoliosis (AIS). Also, Dr. Aminian is assessing intraarticular enzymatic injections for Hurler's Syndrome in a canine study.
Leading the way in innovative solutions, Dr. Aminian's clinical interests include scoliosis surgery, treating spinal deformities in children, and assessing surgical correction in relationship to patient outcome in radiographic parameters. He is affiliated with the Pediatric Orthopedic Society of North America, the American Academy of Orthopedic Surgery and the Scoliosis Research Society.
Dedicated to clinical excellence, Dr. Aminian is board certified in orthopaedic surgery. Prior to joining CHOC, Dr. Aminian earned his medical degree from Washington University School of Medicine. He completed his general surgery internship and residency in orthopaedic surgery at Northwestern Memorial Hospital in Chicago. Dr. Aminian served his pediatric orthopedic fellowship at San Diego Children's Hospital.
Clinical Interests
Spine surgeries
Research Focus
Spinal deformities, teen idiopathic scoliosis (AIS), Hurler's Syndrome
Afshin Aminian MD is on staff at CHOC Hospital in Orange and CHOC Mission Hospital.
Videos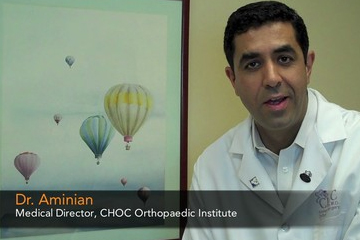 Scoliosis Surgery: Dr. Aminian
Meet Afshin Aminian, MD, as he talks about having scoliosis surgery at CHOC. He'll introduce this series of videos we made just for teens.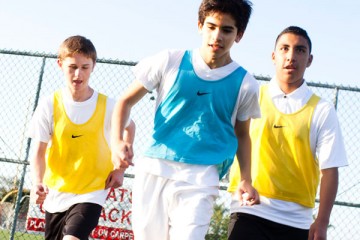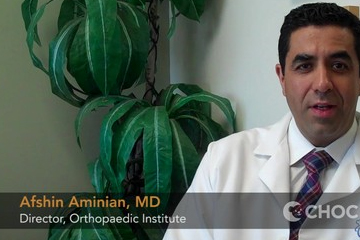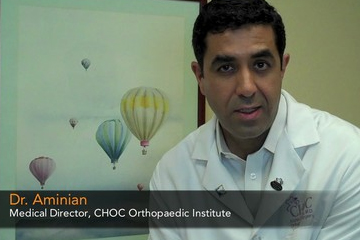 Scoliosis Surgery: Activity & Diet
After scoliosis surgery activity & diet is very important explains Dr. Afshin Aminian. Feeling tired all the time is totally normal after scoliosis surgery.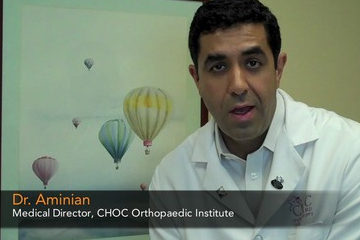 Scoliosis Surgery: Pain Management
Dr. Afshin Aminian talks about pain management after having scoliosis surgery. Learn more about what to expect & how to deal with pain once you come home.
Health Topics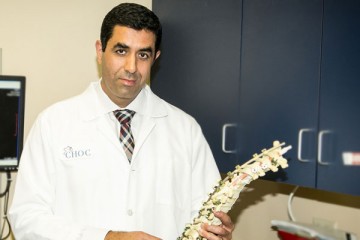 Kids and Spine Issues
Scoliosis is a medical condition in which the spine is curved in either an "s" or "c" shape. If caught early, it can be treated with a bracing program.
From Our Physician Blog
No items
---
Orthopaedics Articles
No items
---