Dr. Jeffrey Ho, Pediatric Gastroenterology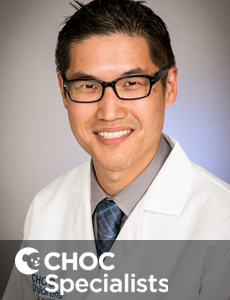 ---
Jeffrey Ho DO

Appointments:
888-770-2462
Office: 714-509-4099
Specialty: Gastroenterology
Board Certified: Pediatric Gastroenterology, Pediatrics
Additional Languages: Mandarin
As an expert in the field of pediatric gastroenterology, Dr. Ho's interests include all gastroenterology, liver and nutritional disorders and diseases and special interests include intestinal rehabilitation and home parenteral nutrition. His other areas of interest include non-alcoholic fatty liver disease.
Dedicated to clinical excellence, Dr. Ho is board certified in pediatrics and pediatric gastroenterology. He received his doctor of osteopathy degree from Touro University College of Osteopathic Medicine in Vallejo, California. He completed his pediatric residency training at the University of Nevada, School of Medicine in Las Vegas, followed by a fellowship in pediatric gastroenterology at UCLA in Los Angeles, California.
During his fellowship at UCLA, he received extensive training and experience in liver and small bowel transplantation. Dr. Ho participated in research identifying the prevalence, risk factors and co-morbidities for obesity in pediatric liver transplant recipients.
Dr. Ho serves as medical director of endoscopy services at CHOC and also reviews video capsule endoscopy studies.
He is part of the Intestinal Rehabilitation and Home TPN Program at CHOC.
Jeffrey Ho DO is on staff at CHOC Hospital in Orange and CHOC Mission Hospital.
Locations
CHOC Clinic
1201 W. La Veta Ave. Building: CHOC Clinic
Orange, CA 92868
phone: 888-770-2462
fax: 855-246-2329
CHOC Specialty Center – Newport Beach
500 Superior Ave., 140
Newport Beach, CA 92663
11100 Warner Ave., 368
Fountain Valley, CA 92708
Batavia Woods Medical Center
725 W. La Veta Ave. 100
Orange, CA 92868
CHOC  Specialists, Otolaryngology
1010 W. La Veta Ave. 640
Orange, CA 92868
University of California, Irvine Medical Center
101 The City Dr. S.
Orange, CA 92868
Fountain Valley Regional Medical Center
17100 Euclid St
Fountain Valley, CA 92708
CHOC at Mission Hospital
27700 Medical Center Rd
Mission VIejo, CA 92691
CHOC Health Center at PIH Health
15725 E Whittier Blvd., #300
Whittier, CA 90603
Pomona Valley Hospital Medical Center
1798 N. Garey Ave
Pomona, CA 91767
Hoag Memorial Presbyterian Hospital
1 Hoag Dr.
Newport Beach, CA 92663
St Joseph Hospital
1100 W. Stewart Dr.
Orange, CA 92868
Education
Pediatric Gastroenterology, Hepatology and Nutrition Fellowship
University of California Los Angeles, Los Angeles, CA
Pediatric Residency
University of Nevada School of Medicine, Las Vegas, NV
Doctor of Osteopathy
Touro University College of Osteopathic Medicine, Vallejo, CA
Administrative Appointments
Gastroenterology, CHOC Specialists
Medical Director, Endoscopy Services
Academic Appointments
Associate Clinical Professor
Department of Pediatrics, University of California, Irvine, School of Medicine
Professional Organizations
North American Society for Pediatric Gastroenterology and Nutrition
Orange County GI Society
Our gastroenterologists commonly treat:
Growth failure
Pancreatic disorders
Nutritional problems
Feeding problems and dysphagia
Liver/biliary abnormalities
Living with polymicrogyria: Angelina's story
Shortly after birth, Angelina was diagnosed with polymicrogyria. She remains under the care of many CHOC clinicians, including Dr. Ho. Part of her treatment includes working with a speech and language pathologist, helping her eat by mouth.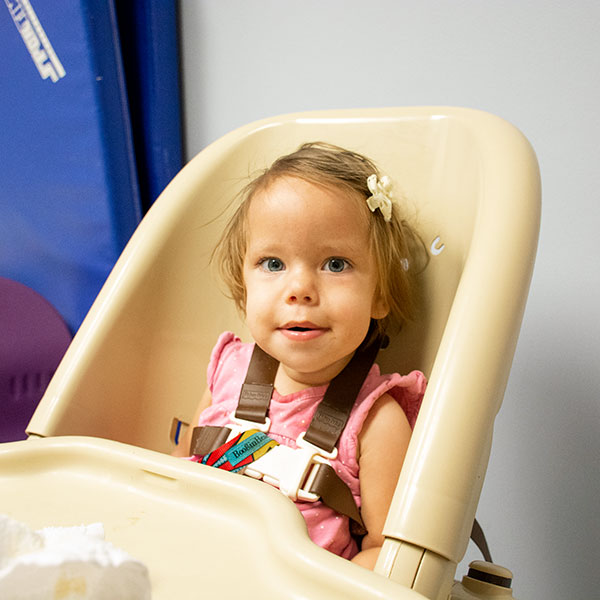 Health Topics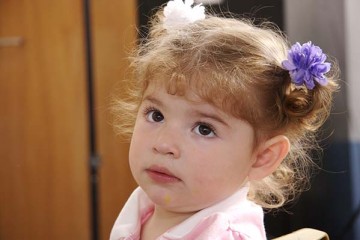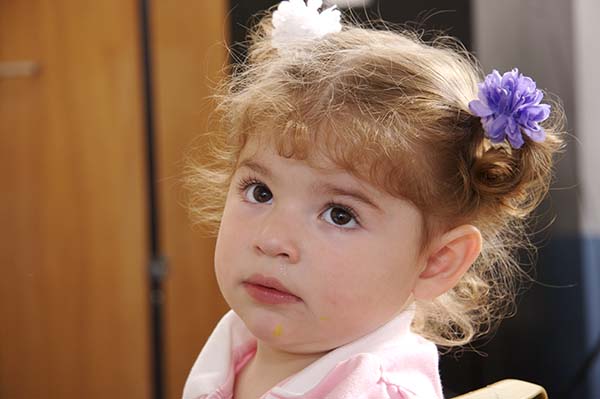 Kids and the Stomach Flu
Gastroenteritis, also known as the stomach flu, is inflammation in the digestive tract, including the stomach and the small and large intestines.