Compassionate, Specialized Care
Gastrointestinal motility problems can be complex. Our expert team works together using advanced diagnostics and the latest, evidence-based research in order to provide the very best treatments that will help patients live their lives to the fullest.
What We Treat
Our gastrointestinal motility specialists diagnose and treat all forms of motility disorders, including the following conditions:
Pseudo obstruction
Anal Achalasia
We also work with families to diagnose and treat chronic conditions that have not previously responded to treatment, including:
A Team Approach to Care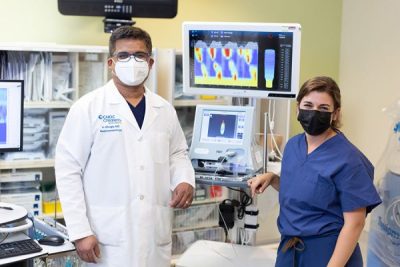 Our gastrointestinal motility specialists work to quickly see each patient for an initial evaluation soon after referral. They listen to all patient and family concerns related to the child's condition and address each and every one. Teaming with the patient and his or her family, as well as referring physicians, nurses and nurse practitioners, rehabilitation therapists, dietitians, psychologists, pharmacists, surgeons and other medical specialists as needed, our motility specialists develop a unique treatment plan that is mindful of each child's medical, emotional and social needs both now and in the future. They are dedicated to standing by our patients' sides every step of the way.