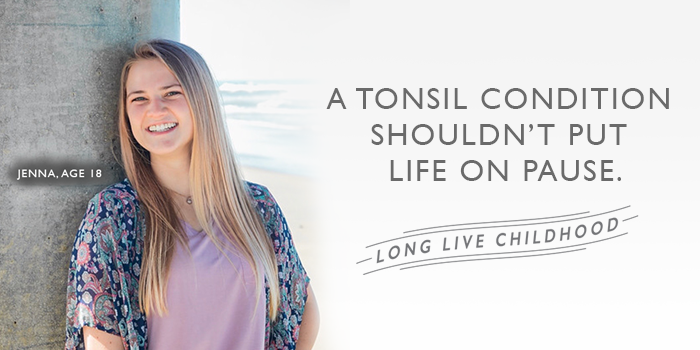 Tonsillectomy and Adenoidectomy
Many children have health issues that require the removal of their tonsils, adenoids or both. We know you are the ultimate protector of your children's health, and it can be overwhelming to find the best place to treat enlarged tonsils and/or adenoids.
At CHOC, our team of pediatric otolaryngologists (ENTs) provide our patients with innovative, comprehensive and clinically advanced care. Our physicians are all fellowship-trained in pediatric otolaryngology, bringing a specialized expertise to children's care not found at adult practices. CHOC's commitment to research and ongoing education means we are always at the forefront of pediatric ENT care.
Intracapsular Tonsillectomy
Tonsillectomy is one of the most common procedures performed on children in the United States. Traditionally, the tonsils are completely removed and exposes the muscles surrounding the throat. As a result, kids are in considerable post-operative discomfort and pain, especially when trying to eat after surgery. In addition, there is a risk of bleeding when the scab heals and falls off.
The ENT team at CHOC offers intracapsular tonsillectomy (IT) as an alternative. In this procedure, a small portion of the tonsils are left behind. The remaining tonsils cover the muscles surrounding the throat, which makes eating dramatically less painful with lower risk of bleeding after surgery. In contrast to the traditional method, an IT procedure involves much less pain, earlier return to regular diet, smaller chances of readmission due to dehydration and much lower risk of postoperative bleeding.
Questions About Intracapsular Tonsillectomy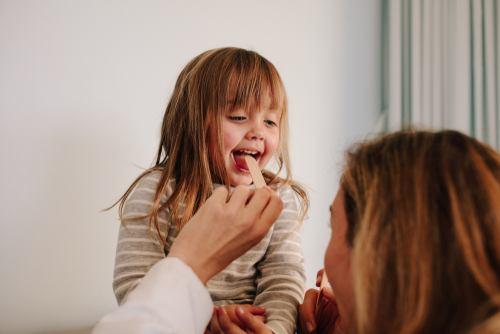 Do the tonsils regrow?
The regrowth rate of intracapsular tonsillectomy at CHOC procedure is 0.5-1%.
Does an intracapsular tonsillectomy take longer than a traditional tonsillectomy?
No. The procedure takes the same amount of time, 30 to 45 minutes.
Has this procedure been practiced in other places?
Intracapsular tonsillectomy is growing in popularity in the United States. Elsewhere in the world such as Sweden, this procedure is the preferred method of tonsil removal.
Does my child need pain medication after this procedure?
Usually children will require only over-the-counter pain medication for a few days after surgery. Some children do not even require any pain medication.
How old does my child have to be for intracapsular tonsillectomy?
There are no age restrictions for this procedure.
To learn if intracapsular tonsillectomy is the right choice for your child, please make an appointment.­
How CHOC is Changing Tonsillectomy Recovery
Jenna Opp underwent an intracapsular procedure with CHOC otolaryngologist, Dr. Pham, as a high school senior. Her mother had also undergone a tonsillectomy as a teenager and prepared Jenna for the worst.
But after the surgery, Jenna drank a smoothie and by that night, she enjoyed eggs and French toast for dinner. And even better – after a lifetime of chronic bouts of strep throat, Jenna has been healthy ever since.
"They offered to do it the old way or the new way," Jenna says. "They told me the new procedure is way less painful and only takes a couple of days for recovery. I was like,  'I'm sold on that,' and it was awesome."
Preparing for a Tonsillectomy/Adenoidectomy
The experience of your child undergoing surgery can be stressful. Our certified
child life specialists
help lower anxiety by introducing patients and their families to the hospital environment, procedures and equipment. Through therapeutic medical play and age-appropriate surgery preparation, they help kids feel comfortable.
It takes most children 7-10 days to recover from surgery. Some children feel better in just a few days while some take as many as 2-3 weeks to recover.

Drinking
The most important part of recovery is drinking plenty of fluids to avoid dehydration. Therefore, you should encourage your child to drink fluids (eg. water, popsicles, ice cream). However, your child should avoid citrus fruits and juices because the acidity can be uncomfortable to drink. Please call the office if your child shows signs of dehydration (i.e. urination only 1-2 times per day, crying with no tears).

Eating
The sooner kids resume eating normally, the faster they recover. We recommend avoiding hard, crunchy and sharp-edged foods after surgery such as potato chips and popcorn. As long as your child is properly hydrated, it's okay for them to not eat as much.

Fever
A low-grade fever is normal for several days after surgery. Please call the office if the temperature is over 102 degrees F.

Activity
Most children rest at home for several days after surgery. Generally, children may return to school when they are eating and drinking normally, no longer taking pain medication and sleeping through the night. Children should not participate in heavy physical activity for two weeks. Please do not travel away from the area for two weeks after surgery.

Bleeding
There should NOT be bright red blood (except for small specks of blood from nose or in saliva). Go to the closest emergency room if there is more than a spoonful of bright red blood coming out of the mouth or nose, or if your child vomits clots of blood. Bleeding indicates the scabs have fallen off too early and requires immediate medical attention.
Please call to schedule a post-surgery follow-up visit around 3-5 weeks after surgery to assess your child's recovery. If there are problems or questions before that time, please call the office.
From SiriusXM's Doctor Radio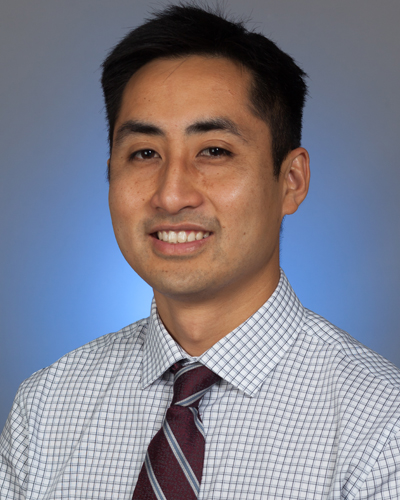 Dr. Nguyen Pham, a pediatric otolaryngologist (ENT) at CHOC, appeared on SiriusXM's Doctor Radio to discuss the benefits of painless or intracapsular tonsillectomies, including:
• Dramatically lower chance of bleeding
• Over-the-counter pain medication, in place of narcotic pain killers
• Returning to a regular diet sooner
Frequently Asked Questions
Otolaryngology (ENT) Locations