---
We understand you might feel anxious about taking your baby home after a stay in the neonatal intensive care unit (NICU). That's why we offer the NICU Bridge Program, to ease the transition and ensure your baby continues to receive care from a familiar team.
The NICU Bridge Program is for babies who no longer need to be in the hospital but continue to require specialized care and attention.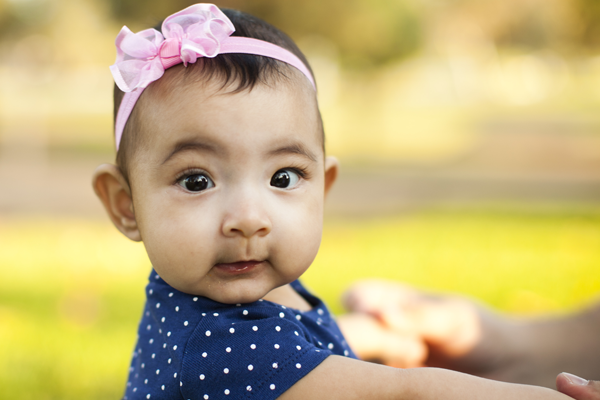 What happens to my baby after the NICU?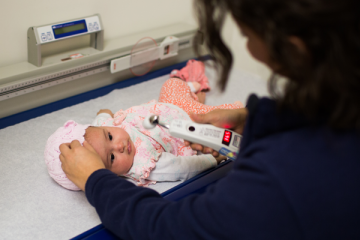 After your baby is discharged from the NICU, you will be scheduled for a series of outpatient visits. Depending on your baby's needs, the Bridge Program team will help manage their feeding regimens, supportive medical devices, laboratory results, medications, sleep, weight gain and growth.
The goal of the Bridge Program is to ensure your baby receives the extra attention they may need after a NICU stay, so you can have peace of mind about your baby's health.
Your Baby's Team
The Bridge Program team will be familiar with your baby's medical history, and they will be in close collaboration with the team who cared for your baby in the NICU.
Depending on your baby's needs, your dedicated team may include:
Neonatologist
Neurologist
RN nurse coordinator
Occupational therapist
Dietitian
Lactation consultant
Partnering with Your Pediatrician
From the moment your baby begins the process of leaving the NICU, we are in touch with your pediatrician to work together on a plan. Your pediatrician will receive regular updates about your baby's progress as you attend appointments at CHOC. When your baby no longer needs the specialty services of the program, we will transition care completely to your pediatrician.
While you go through the Bridge Program, your pediatrician is your main point of contact for your baby's health. Please call your pediatrician's office if you have questions at any time.
Contact Us
To schedule an appointment with the NICU Bridge Program, please call 888-770-2462 and select "specialty care clinics."
Please direct all other questions to your child's pediatrician.
NICU Bridge Program
Bill Holmes Tower, 3rd Floor
1201 W. La Veta Ave.
Orange, CA 92868