What happens to my baby after the NICU?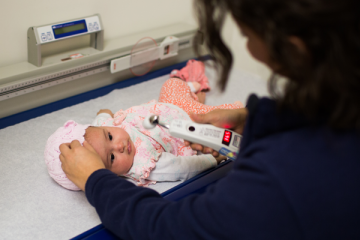 After your baby is discharged from the NICU, you will be scheduled for a series of outpatient visits. Depending on your baby's needs, the Bridge Program team will help manage their feeding regimens, supportive medical devices, laboratory results, medications, sleep, weight gain and growth.
The goal of the Bridge Program is to ensure your baby receives the extra attention they may need after a NICU stay, so you can have peace of mind about your baby's health.
Your Baby's Team
The Bridge Program team will be familiar with your baby's medical history, and they will be in close collaboration with the team who cared for your baby in the NICU.
Depending on your baby's needs, your dedicated team may include:
Neonatologist
RN nurse coordinator
Occupational therapist
Dietitian
Lactation consultant