High-Risk Infant Follow-Up Clinic
---
Some children who have spent time in the neonatal intensive care unit (NICU) or in the hospital as a baby, may be at risk for developmental difficulties. The CHOC High-Risk Infant Follow-Up Clinic is a vital resource for families with children who were born early and had difficulties at or shortly after birth.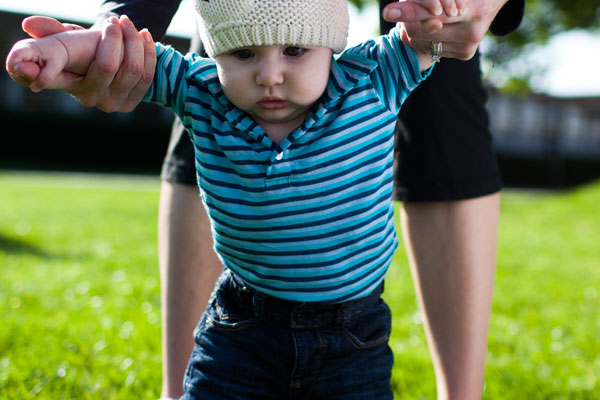 Assessing Progress
Our innovative program is designed to accurately assess and determine if each individual child is developing to the best of his or her ability. We work to detect a broad spectrum of problems early in order to minimize severe developmental delays in the future. Early intervention can often make a dramatic difference in the quality of life as the child grows and develops. We provide families with the information and resources they need to make the difference in their child's life. Our specialists are often able to detect delays that go unnoticed by the child's pediatrician.
The HRIF Clinic provides comprehensive assessment to infants and toddlers up to 36 months. Our assessment services are recommended for children who meet neonatal criteria:
Low birth weight or premature infants
Difficult birth
Neonatal illness
Infants who had severe respiratory distress
Some infants who had heart surgery
At the HRIF Clinic, a comprehensive, multidisciplinary assessment is done during an office visit, offering true convenience for parents and their infants. We work with our patients' families and healthcare teams to plan appointments so that they match up with important developmental milestones. First appointments are typically scheduled when a baby is discharged from CHOC's NICU. After the first visit, follow-up appointments are strategically timed for critical milestones until the child is three.
Meet the Team
Our multidisciplinary team provides support to the patient and the family providing the child's care. We are one of the few developmental assessment centers in the region to offer such a diverse team of highly qualified and trained specialists.
High-risk Infant Nurse Specialist: Coordinates overall operation of the Center, holding team conferences and sending results of each visit to the appropriate individual or agency.
Neonatologist or Developmental Pediatrician: Provides medical assessment and consultation. Monitors general health care in collaboration with the child's personal physician.
Registered Dietitian: Assesses the growth data, nutritional intake for age appropriateness and adequacy, and need for education to optimize the nutritional status of the infant or toddler.
Psychologist: Evaluates cognitive development, language, social interaction and provides behavioral consultation.
Speech and Language Pathologist: Specializes in cognitive, language development and feeding.
Physical Therapist: Specializes in gross motor evaluation and motor planning.
Occupational Therapist: Specializes in fine motor development, motor planning, sensory integration and feeding.
Social Worker: Provides psychosocial assessment, referrals to community resources, advocacy and emotional support.
Translation Services: Interpreters translate a patient's symptoms and medical history to our healthcare team. They also work with our healthcare team to answer questions and explain tests and assessment results.
The Team Evaluation
During a two-hour visit, an interview is conducted and a developmental exam is performed. We look at each child's fine and gross motor development, muscle tone and reflexes, cognitive development, medical history and present medical needs, vision, hearing, psychosocial needs, and current and past medications and diet. In addition, we also review all reports and information provided to our staff by the child's caregivers.
After the child's visit, members of the HRIF team participate in a meeting to evaluate the child's developmental milestones and make recommendations. Together, the team proposes a treatment plan. While we do not provide the child's therapy, we do help in determining which specialists are needed to provide crucial early intervention. We work with the child's caregivers to show them ways to encourage language, learning and motor skills through play and provide information on optimal nutrition. Our staff also connects families with vital resources in the community that may be needed and is available to answer any follow-up questions between visits.
Patient & Family Resources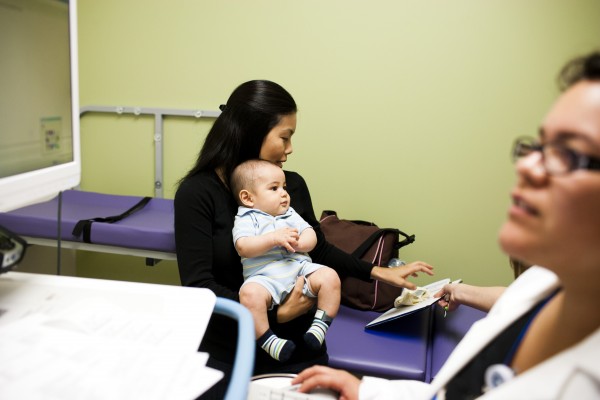 The state recognized CHOC for its high-risk follow-up care.
---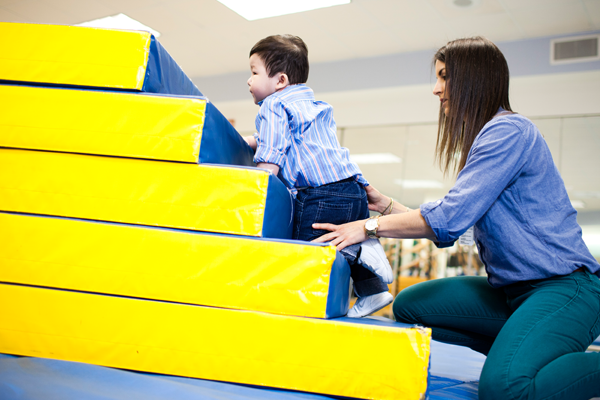 Learn about the milestones for childhood development at every age and stage.
---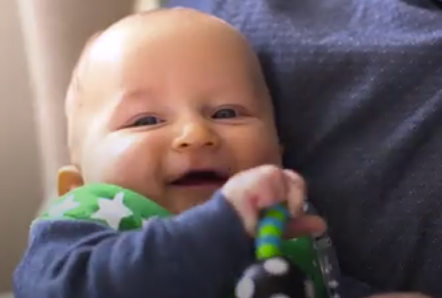 Nathan was born 10 weeks early and stayed in the NICU. Now he's thriving.
---
Contact Us
At the High-Risk Infant Follow-up Clinic (HRIF), the focus is on "early." Through early screening and evaluation, children can avoid or minimize developmental difficulties and delays.
If you have questions about whether your child is eligible for HRIF services, please call 714-509-7896.
HRIF Clinic
Building: CHOC Clinic
1201 W. La Veta Ave.
Orange, CA 92868