Why is CHOC's pediatric emergency department different?
Children are not tiny adults and have very specific healthcare needs. From the equipment to the physicians to the staff, our pediatric emergency departments are designed to meet the needs of children of all ages.
We believe in patient- and family-centered care. That means whenever we are treating a child, his or her feelings, emotions and future well-being are a top priority.
It also means family members may stay with the child at all times while in the ED and help make decisions regarding the child's care and treatment along the way.
What is child life?
When children arrive at the hospital, they are often crying, nervous or anxious. Often times, children fear what will happen once they are being treated. Our
child life specialists
help make the hospital experience less stressful and frightening. Their role is to make kids feel comfortable using special play techniques. Child life is a very important part of what makes CHOC one of the most unique hospital experiences.
How can they help my child?
Child life specialists also help patients understand how the medical team administers a care plan or treatment with special teaching tools. To help patients understand and prepare for their care, child life specialists use books, practice dolls, pictures and play medical equipment. During procedures, children can watch a movie on a tablet, play a game or engage in other fun activities.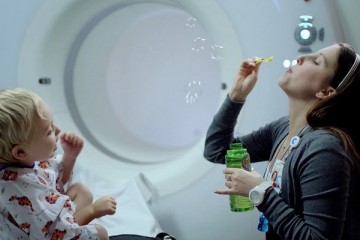 ---