Emergency Services at CHOC at Mission Hospital Laguna Beach
When your child has a medical emergency, we know you want the best pediatric care—and fast.
CHOC at Mission Hospital Laguna Beach is a dedicated children's emergency department inside Mission Hospital. Through this partnership, South Orange County families have access to pediatric expertise for everything from broken bones to small abrasions to headaches. No matter is too small, and no patient is turned away.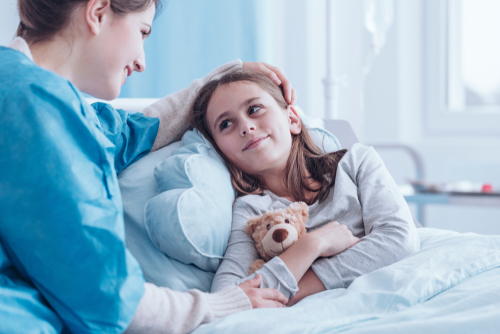 Why is a pediatric emergency department different?
Children are not tiny adults and have very specific healthcare needs. At our emergency department, patients and families have access to:
Dedicated pediatric room
Kid-friendly waiting room
On-call pediatric specialists
Toys and other kid-friendly distraction tools such as coloring books and ipads
We know trips to the emergency room aren't planned, but if you are able, make sure you have everything necessary for an emergency department visit. Learn about what to bring to the emergency department.