This is really a unique network. There are not many joint partnerships like this with pediatricians and subspecialists and a children's hospital. It is very exciting to build a model like this for Orange County and make it a wonderful place for health care. — Dr. Mary Ann Wilkinson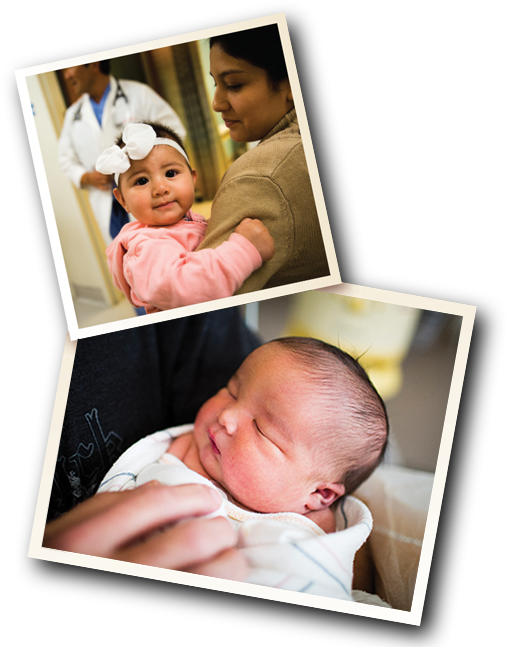 "One of the pillars of the CHOC Children's 2020 Strategic Plan is creating a pediatric system of care so that we can better coordinate health services and improve the delivery process for patients and families," explains Michael Weiss, DO, CHOC's physician executive lead for population health. "Through the CHOC Children's Network, we are accomplishing this."
CHOC Medical Group, Sea View Pediatrics and Southern Orange County Pediatric Associates were the first pediatric practices to join CHOC Children's Network. These groups represent more than 60 pediatricians who are now more integrated with the CHOC system.
For Mary Ann Wilkinson, MD, a pediatrician with Sea View Pediatrics, CHOC Children's Network is "a pediatrician's dream come true, giving patients direct access to CHOC specialists and emergency services, while providing seamless coordination so we know our patients are getting the care they need."
One of the key features of the network is an enhanced medical record system. Pediatricians, specialists and affiliated health care providers will have access to one longitudinal patient record that can be viewed via a web portal. The single care plan follows the patient and is visible across the network – helping eliminate duplicate tests or communication issues among providers.
Eric Ball, MD, a pediatrician with Southern Orange County  Pediatric Associates, emphasizes the advantages CHOC gains from partnering with pediatric practices in the community. "Hospitals do a good job of taking care of sick patients, and community pediatricians bring expertise in caring for healthy children," Dr. Ball says. "We serve as a tremendous resource for CHOC in its preventive medicine efforts."
Another element of the new system is a partnership between CHOC and Rady Children's Hospital – San Diego. In fall 2015, the two hospitals received a $17.7 million population health award from the Centers for Medicare & Medicaid Services to participate in the Transforming Clinical Practice  Initiative. Together, CHOC and Rady Children's—the only pediatric health systems among 29 networks selected – will work to improve quality of care, while lowering costs, by creating evidence-based guidelines for six common conditions: asthma, bronchiolitis, community-acquired pneumonia, headaches, acute gastroenteritis and acne.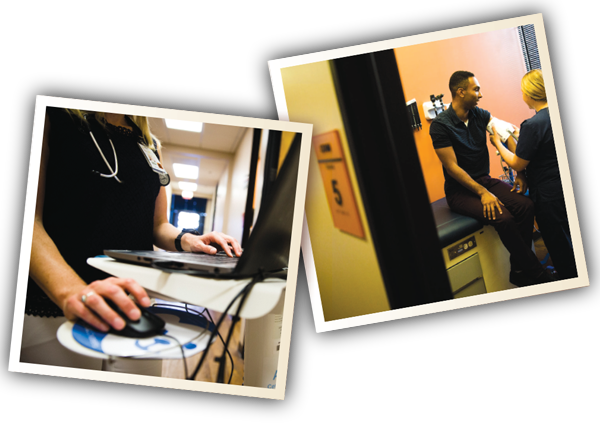 "The asthma outpatient guidelines for doctors, for example, are integrated right into the medical record, giving pediatricians direct access to treatment plans based on age," says James Korb, MD, medical director of CHOC Medical Group. "Pediatricians can show parents these guidelines, as well as track care and medications, so everyone involved in the patient's treatment knows which actions have been taken."
Shahab Dadjou, CHOC's chief strategy officer who has been on the front lines of health care delivery for three decades, says, "This pediatric system of care is nothing short of visionary. We are offering fresh ideas, and generating an incredible level of support from our community-based pediatricians as we work together to improve the health and well-being of children."