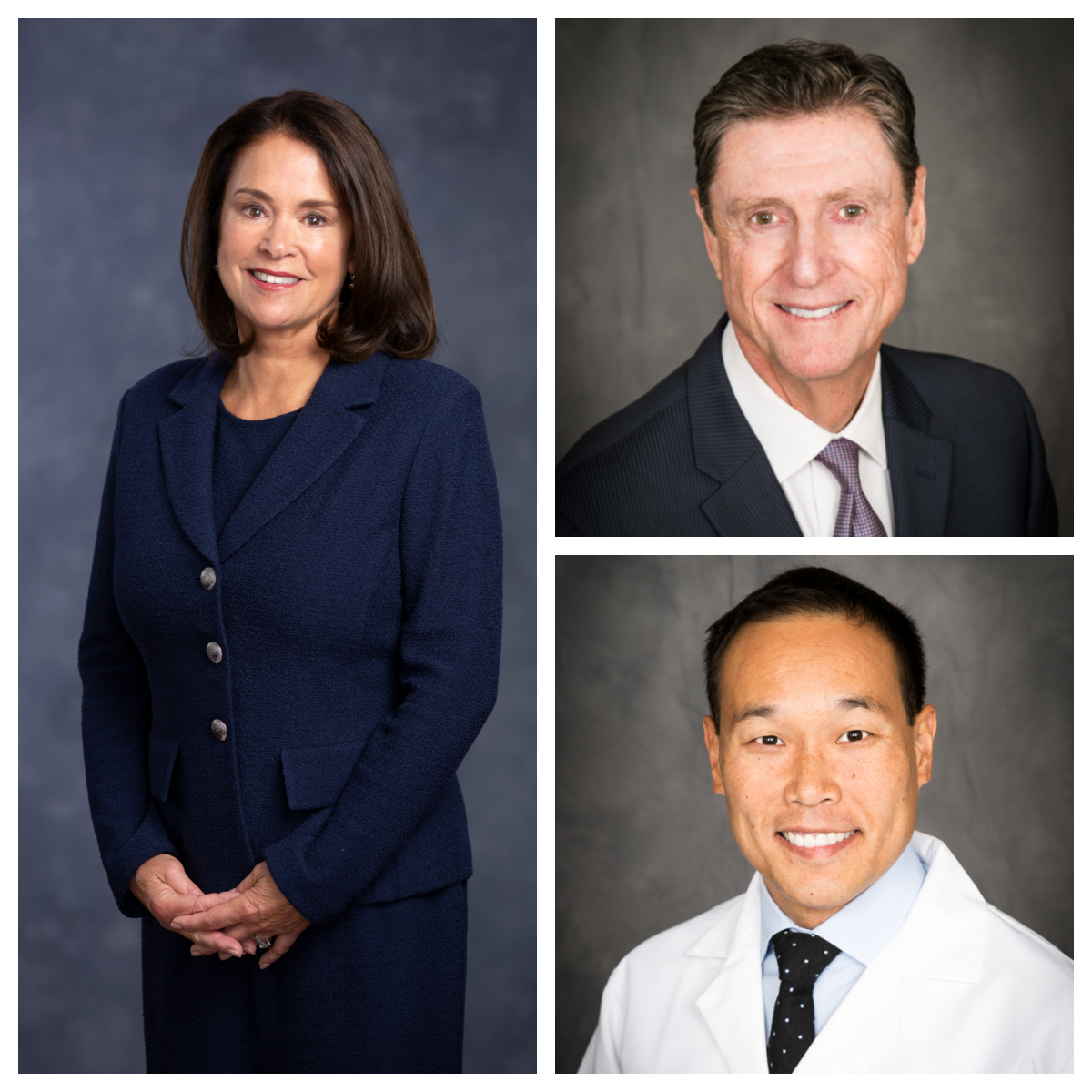 Three CHOC leaders were recently included in the Orange County Business Journal's sixth-annual OC500 list, a compendium of Orange County's most influential figures in a range of industries:
Kimberly Chavalas Cripe, CHOC president and CEO, is among the publication's OC50 list in recognition for her steadfast, longtime leadership of Orange County's only pediatric healthcare system.
Doug Corbin, senior vice president and chief development officer for the CHOC Foundation, was recognized for his leadership toward securing $12.2 million in gifts in 2020."For a time, we said we're only going to ask our donors to contribute to our COVID relief fund," Doug told the publication. "We felt it was the right thing to do, and it was part of our design to be proactive on the COVID front."
Dr. Peter Yu, pediatric surgeon and co-medical director of the Fetal Care Center of Southern California, was recognized for his collaboration with UC Irvine maternal-fetal medicine specialists and various CHOC pediatric specialists to provide consultations, diagnostics and treatment planning for pregnant parents facing unexpected pre-natal diagnoses. "Maternal-fetal medicine programs are difficult to establish because there are really two patients: mom and baby," he told the publication when the center opened in June 2021.