CHOC at Mission Hospital Sleep Center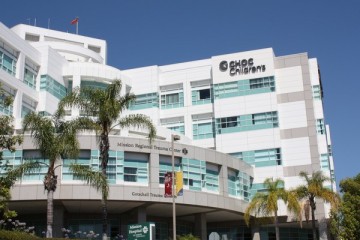 Healthy sleep is critical for children. Our pediatric Sleep Center is accredited by the American Academy of Sleep Medicine, and  focuses on identifying the physical or behavioral factors that affect sleep, from obstructed airways and breathing issues, to conditions including apnea and narcolepsy.
Our mission is to help patients – from newborns to adolescents – and their families understand their child's sleep disorder and provide specialized treatment and close follow-up care.
Our multidisciplinary team includes a board-certified sleep physician, a board-certified pediatric pulmonologist fellowship trained in sleep medicine, board-certified neurologists, psychologists and trained sleep technologists. Every family is valued as a central part of the care team and they are consulted every step of the way.
Location
CHOC at Mission Hospital Sleep Center
Mission Hospital
27700 Medical Center Road
5th Floor
Mission Viejo, CA 92691

Phone
949-365-2309
Hours
Office Hours:
7:30 a.m. – 5 p.m.
Monday – Friday

Sleep Studies:
Daily, 7 p.m. – 6:30 a.m.