CHOC-UCLA Mattel Children's Hospital Congenital Heart Program
We know families want the best care possible when their child is diagnosed with a heart condition. That's why Children's Hospital of Orange County (CHOC) and UCLA Mattel Children's Hospital have teamed up to enhance access to world-class pediatric congenital cardiac care for children and their families across Southern California. Building on their strengths, both institutions have created a joint pediatric heart program that will become a leading destination for diagnosing and treating the full spectrum of congenital and acquired heart disease.
CHOC and UCLA Mattel Children's Hospital are nationally recognized for clinical excellence, quality and safety and have strong pediatric heart programs that provide a broad range of treatments and surgical interventions. UCLA Health and CHOC surgeons, pediatric cardiologists and intensivists provide care and support at each other's hospitals. They also collaborate on medical training programs.
One Program, Two Sites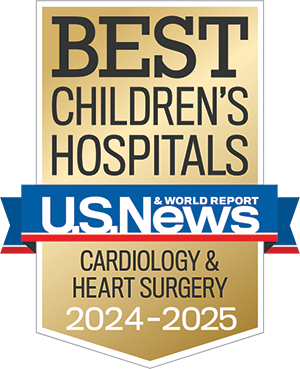 We offer two sites to allow patients to receive the right care in a location close to home. Together, we provide:
A world-class team of pediatric heart specialists including pediatric cardiologists, cardiothoracic surgeons and critical care intensivists.
Comprehensive cardiac care from prenatal diagnosis to the treatment of adults with congenital heart disease
Outreach cardiology services in the community
State-of-the-art cardiac catheterization labs, operating rooms, and cardiac intensive care rooms.
Advanced cardiac imaging including printing 3D heart models
Our combined multidisciplinary teams meet weekly to review every patient case individually to create the best plan of care, along with input from patients and families.