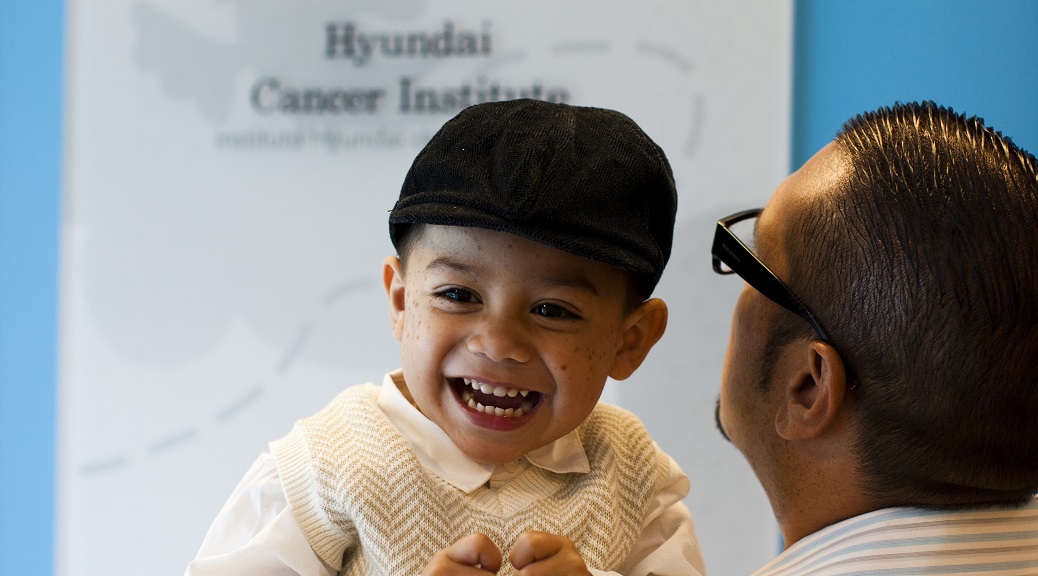 Two months after their son Ricky was born, his parents noticed he was getting small bumps on his face. They took him to several doctors until a dermatologist did a skin test, diagnosing him with JXG (juvenile xanthogranuloma), an extremely rare disease that even in its common form affects only one in 1 million children, typically those 10 or younger. Without proper treatment, the disease is fatal.
Ricky was treated by Lilibeth Torno, M.D., clinical director of outpatient services and head of ambulatory care services at The Hyundai Cancer Institute at CHOC Children's. Dr. Torno is one of 10 physicians at the Cancer Institute who are immersed in such cutting-edge research as molecular and genetic profiling to find out what triggers such diseases as JXG—and what can be done to cure them.
Tests confirmed that Ricky not only had JXG, but systemic JXG—a rare form of the disease that afflicts only one in 10 million children. Dr. Torno started Ricky on mild chemotherapy and he is responding well.
The Alcedo family is resting a little easier knowing he's in the expert hands of top specialists at CHOC Children's.
"We are truly grateful for CHOC and everything they have done for us. Not only are they treating our son, but they are giving us peace of mind knowing that Ricky is in capable hands."
Or Donate Now