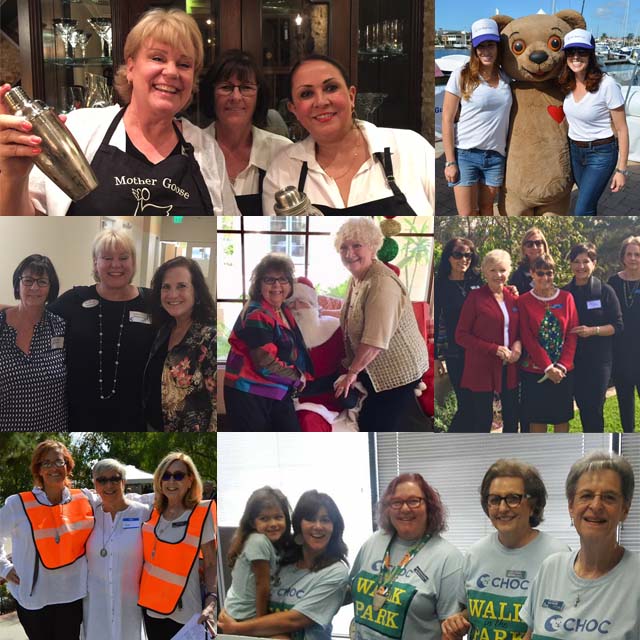 For over 50 years, the guilds of CHOC have been working to raise money for the many needs of the hospitals and outpatient clinics and services. Since the first Guild was organized in 1962, these dedicated volunteers have raised over $37 million for CHOC.
The purpose of the Guilds is to raise the community's awareness of CHOC and CHOC at Mission Hospital in Mission Viejo as well as to raise much needed funds in support of CHOC's mission to nurture, advance and protect the health and well-being of children.
The Guilds raise money in a variety of ways and have been active in community events since their formation including the annual CHOC/Disneyland Resort Walk. In addition, Guilds organize fund-raising events such as fashion shows, golf tournaments, dinner dances, home tours, boutiques, theme parties and other special events that appeal to their membership and constituencies.
Our guilds exist to acquaint the community with the mission and needs of CHOC and to support the Hospital through service and fundraising.
The CHOC Glass Slipper Guild is a dedicated and passionate group of local women from coastal orange county who work together to support CHOC by raising awareness, and funds, in their community. Through events like their annual Gala, they are able to engage their local community to raise money for the hospital's greatest needs. This video, from the 2014 CHOC Glass Slipper Guild Gala, highlights this stunning event at the Big Canyon Country Club in Newport Beach.