Dr. Sunil P. Kamath, Pediatric Pulmonology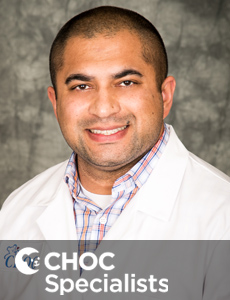 Dr. Kamath is on staff at CHOC Children's Hospital & CHOC Children's at Mission Hospital.
Locations
CHOC Children's Clinic
1201 W. La Veta Ave. Building: CHOC Clinic
Orange, CA 92868
phone: 888-770-2462
fax: 855-246-2329
CHOC Children's Health Center in Corona
854 Magnolia Ave. 101
Corona, CA 92879
Administrative Appointments
Medical Director, Respiratory, Pulmonary and Blood Gas Services
Pulmonology, CHOC Children's Specialists
Education
Medical School
St Louis University School of Medicine
Pathology Internship
St Louis University School of Medicine
Pediatric Pulmonology Fellowship
Children's Hospital of Los Angeles
Pediatrics Residency
Children's Hospital of Los Angeles
Lectures and Presentations
A 6month old male with adenovirus and respiratory failure
An 8 year old female with chronic cough and hemoptysis
Cystic fibrosis, Pneumonia, Interstitial pneumonitis, pulmonary edema, RDS, and PPHN"
Diffuse Lung Disease in Young Children
Genetic disorders influencing lung formation and function at birth
Home Ventilator Management in Children
Pulmonary Alveolar Proteinosis
Pulmonary Function Testing
The Effect of Chronic or Intermittent Hypoxia on Cognition in Childhood: A review of the Evidence
Professional Organizations
American Thoracic Society
Our pulmonologists commonly treat: 
Asthma
Pulmonary hypertension
Muscular dystrophy
Spinal muscular atrophy
Recurrent pneumonia
Pediatric sleep disorders/sleep apnea
Upper airway abnormalities
Infant apnea
Pulmonary complications of complex medical conditions
Chronic cough
Chronic lung disease
Tracheotomy care
Congenital lung abnormalities
Neuromuscular problems
Respiratory syncytial virus prevention
Sunil P Kamath MD

Appointments:
888-770-2462
Office: 714-509-8622
Specialty: Pulmonology
Board Certified: Pediatrics, Pediatric Pulmonology
On Staff at: CHOC Children's Hospital and CHOC Children's at Mission Hospital
Health Topics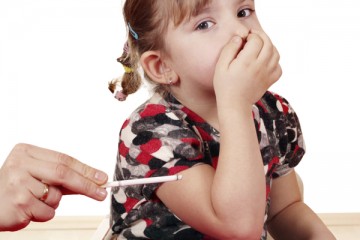 Firsthand smoke comes from the toxins of cigarettes being inhaled directly. Secondhand smoke is breathed indirectly.