Dr. Michael Linden, Pediatric Psychology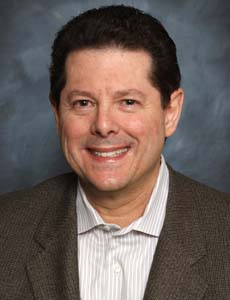 ---
Michael Linden PhD

Appointments:
949-489-3233
Specialty: Psychology
Dr. Michael Linden is a licensed psychologist and a nationally certified biofeedback and neurofeedback therapist. Dr. Linden completed his residency and received his doctorate at the University of California, Irvine Medical Center. With more than 30 years of experience, Dr. Linden is specialized in the assessment and treatment of attention deficit/hyperactivity disorder (ADHD) and autism spectrum disorder (ASD).
Dr. Linden discovered six subtypes of autism and two types of Asperger syndrome based on quantitative electroencephalogram (QEEG) research, which has greatly improved the success of neurofeedback for ASD. He was involved in a multi-site study of the effects of QEEG-guided neurofeedback on connectivity measures and diffusion tensor imaging in students with ASD.
In 2015, Dr. Linden had an article published in "Biofeedback," in which he assessed two concussions in a high school soccer player and successfully treated symptoms, allowing the student to reduce and eliminate her post-concussion symptoms, including constant severe headaches, and stay in school and continue to achieve high academic standards.
Dr. Linden presented his work on QEEG and promising work with neurofeedback on concussions and traumatic brain injuries (TBI) at the 2012 Summer Olympics and to representatives of the NFL, NHL and U.S. soccer leagues at the Sport Neuropsychology Society meeting in Minnesota in 2013. He is an editor and author of the book "Applications of Biofeedback and Neurofeedback in Sport Psychology."
Dr. Linden is currently involved in a multi-site study of a new type of breakthrough treatment called high performance neurofeedback that is having significantly successful results in retired NFL players with TBI/dementia. Dr. Linden was involved in the initial research studies of the theta/beta ratio with ADHD and published the first controlled study of neurofeedback with ADHD.
Michael Linden PhD is on staff at CHOC Mission Hospital.
Locations
31899 Del Obispo, Suite 150
San Juan Capistrano, CA 92657
phone: 949-489-3233
fax: 949-248-7511
Education
Internship
University of California, Irvine Med Center
Medical School
University of California, Irvine Med Center
Residency
University of California, Irvine Med Center