Dr. Heather C. Huszti, Chair, Division of Pediatric Psychology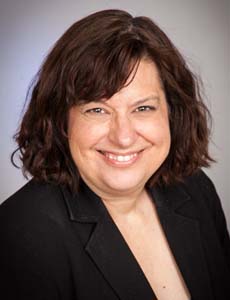 ---
Heather C Huszti PhD

Appointments:
714-509-8481
Specialty: Psychology
Heather Huszti, PhD, is a licensed psychologist and chief psychologist at CHOC as well as the section chief for pediatric psychology. She also is the director of training for the Psychology Training Program at CHOC. She completed her doctoral degree in clinical psychology with an emphasis in family therapy from Texas Tech University and completed an internship and fellowship at the University of Oklahoma Health Sciences Center (OUHSC). She was on faculty at OUHSC, where she was the director of the Pediatric Psychology Program. She joined CHOC in 2002.
Dr. Huszti has served as a principal investigator on a number of federally funded research projects with a focus on adherence.
Clinical Interests
Adherence, consultation and liaison, techniques to help reduce pain, individuals with hematologic disorders
Heather C Huszti PhD is on staff at CHOC Hospital in Orange and CHOC Mission Hospital.
Locations
CHOC Pediatric Psychology
1120 W La Veta Ave, Suite 470
Orange, CA 92868
phone: 714-509-8481
fax: 714-509-8756
Administrative Appointments
Chief Psychologist, CHOC
Section Chair, Division of Pediatric Psychology
Publications
Batista ML, Fortier MA, Maurer EL, Tan E, Huszti HC, Kain ZN. Exploring the impact of ethnicity and language on parental perceptions of children's pain. Child Health Care 2012;41:97-110
Fernandez, M., Huszti, H., Wilson, P, Nichols, S., Gonin, R. & Kapogiannis, W. (2014, in press). Profiles of Risk Among HIV-Infected Youth in a Clinic Setting. AIDS and Behavior.
MacDonell K; Naar-King S; Huszti H; Belzer M. (2013). Barriers to medication adherence in behaviorally and perinatally infected youth living with HIV. AIDS And Behavior Vol. 17 (1), pp. 86-93.
MacDonell, K. E., Naar-King, S., Murphy, D. A., Parsons, J. T., & Huszti, H. (2011). Situational temptation for HIV medication adherence. AIDS Patient Care and STDS, 25 (1), pp. 47-52.
Martin,S.R., Fortier, M., Huszti, H.C., Wahi,A., & Kain, Z.N. (2011). Desire for Perioperative Information and Parental Ethnicity. Pediatric Anesthesia, 21 (10), 1046-1051.
Zhou ZY; Wu J; Baker J; Curtis R; Forsberg A; Huszti H; Koerper M; Lou M; Miller R; Parish K; Riske B; Shapiro A; Ullman M; Johnson K, (2011). Haemophilia utilization group study – Part Va (HUGS Va): design, methods and baseline data. Haemophilia: The Official Journal Of The World Federation Of Hemophilia, 17 (5), 729-36.
From Our Physician Blog
No items
---
Psychology Articles
No items
---