Dr. Brooke Su-Velez, Otolaryngology (ENT)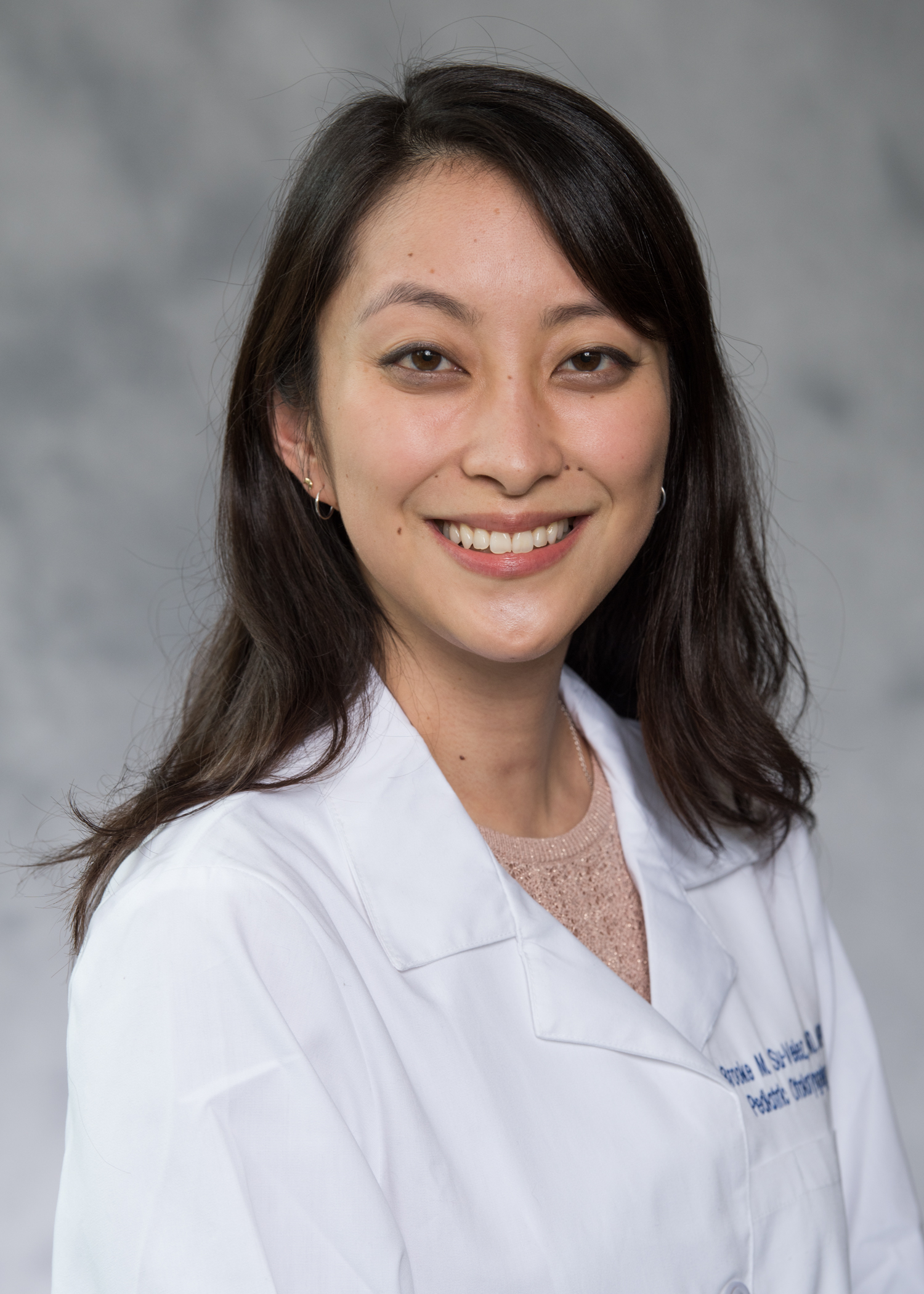 ---
Brooke M. Su-Velez MD

Office: 714-633-4020
Specialty: Otolaryngology (ENT)
Additional Languages: Spanish, Mandarin Chinese
Dr. Brooke Su-Velez is a board-certified pediatric otolaryngologist/head and neck surgeon at CHOC Health Center, Mission Medical Tower in Mission Viejo, California. Dr. Su-Velez cares for babies, kids, and teens with the full spectrum of ear, nose and throat conditions. She specializes in pediatric airway, voice, and swallowing issues, as well as neck masses and sinus disease. Dr. Su-Velez is also leading the new multidisciplinary Voice clinic at CHOC Children's.
She graduated from UC Berkeley and completed medical school at UC San Francisco. Dr. Su-Velez went on to complete her residency in otolaryngology – head and neck surgery at UCLA and further specialty training in pediatric otolaryngology at Stanford University. She also obtained a master's degree from the Harvard T.H. Chan School of Public Health. Dr. Su-Velez's research is focused on health equity and quality improvement, and she has been published in numerous peer-reviewed scientific journals.
"It is such a special privilege to be able to take care of children. I treat every patient as if they were a part of my own family. As a parent myself, I know how important it is to have your child's doctor be someone who advocates for their safety and wellbeing just as you would."
Clinical Interests
Voice Disorders
Brooke M. Su-Velez MD is on staff at CHOC Hospital in Orange .
Locations
CHOC Health Center, Mission Medical Tower
26732 Crown Valley Parkway, Suite 501
Mission Viejo CA 92691
phone: 714-633-402
fax: 714-953-5462
Education
Medical School
University of California, San Francisco, San Francisco, CA
Residency – Otolaryngology
University of California, Los Angeles, Medical Center, Los Angeles, CA
Fellowship – Pediatric Otolaryngology
Stanford University Medical Center, Stanford, CA