Dr. Ajay M. Manchandia, Ophthalmology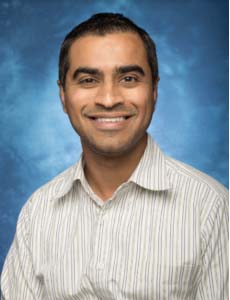 ---
Ajay M. Manchandia MD

Office: 562-799-2020
Specialty: Ophthalmology
Board Certified: Ophthalmology
Dr. Ajay Manchandia is a board-certified pediatric ophthalmologist. As an expert in pediatric ophthalmology, Dr. Manchandia cares for babies, kids and teens with a wide variety of ophthalmologic conditions. He specializes in eye movement disorders, amblyopia treatment, genetic disorders affecting the eyes, strabismus surgery, pediatric cataract surgery, ptosis surgery and pediatric oculoplastic procedures.
Dr. Ajay Manchandia's research interests include cranial nerve palsies, imaging of the extraocular muscles, and myopia control in the pediatric and adolescent population.
"My philosophy to pediatric eye care includes a patient centric approach and to care of each and every patient as if I was caring for my own family."
Ajay M. Manchandia MD is on staff at CHOC Hospital in Orange .
Location
Eye Physicians of Long Beach
2925 Palo Verde Ave.
Long Beach, CA 90815
Phone: 562-799-2020
Fax: 562-420-7267
Education
Medical School
Drexel University College of Medicine, Philadelphia, PA
Internship
University of Pennsylvania Hospital, Philadelphia, PA
Ophthalmology Residency
Temple University, Philadelphia, PA
Pediatric Ophthalmology and Strabismus
UCLA Stein Eye Institute, Los Angeles, CA