Dr. Richard C. Chang, Metabolic Disorders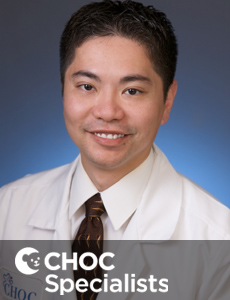 Dr. Chang is a member of the CHOC Specialists Metabolic Disorders division and is board certified in Medical Biochemical Genetics. Dr. Chang completed his residency training at CHOC Hospital in Orange and attended medical school at the University of Iowa School of Medicine. Dr. Chang is the assistant division chief of Metabolic Disorders at CHOC. His interests are in the presentation, diagnosis, and treatment of inborn errors of metabolism. Dr. Chang serves as a physician informaticist at CHOC Hospital where he serves as a consultant for electronic health record implementation to enhance health care delivery. Dr. Chang is an Assistant Clinical Professor with the University of California, Irvine School of Medicine. Dr. Chang speaks Mandarin Chinese and Taiwanese Chinese.
Richard C Chang MD

Appointments:
888-770-2462
Office: 714-509-8852
Specialty: Metabolic Disorders
Board Certified: Medical Biochemical Genetics, Clinical Informatics
Additional Languages: Mandarin, Taiwanese
On Staff at: CHOC Hospital in Orange
Health Topics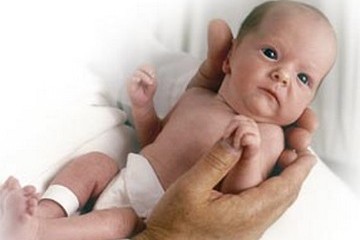 A premature baby or preemie is born before 37 weeks of gestation. They often require hospitalization. The best way for it to grow is to have the mother's milk.
Locations
CHOC Clinic Building
1201 W. La Veta Ave.
Orange, CA 92868
854 Magnolia Ave
#101
Corona, CA 92879