Dr. Matthew M. Zahn, Pediatric Infectious Disease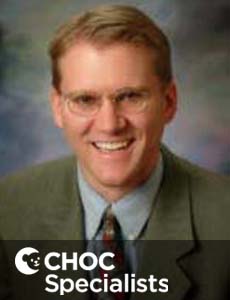 ---
Matthew M Zahn MD

Appointments:
714-509-8403
Specialty: Infectious Disease
Board Certified: Pediatrics, Pediatric Infectious Disease
Dr. Zahn is a physician who treats kids and teens in Orange County and specializes in infectious disease.
Matthew M Zahn MD is on staff at CHOC Hospital in Orange .
Locations
CHOC Specialists
1201 W La Veta Ave
Orange, CA 92868
phone: 714-509-8403
fax: 714-509-4014
Education
Medical School
St Louis University School of Medicine, MO
Pediatric Infectious Disease Fellowship
Children's Hospital of Colorado
Pediatrics Residency
Cardinal Glennon Children's Medical Center
Administrative Appointments
Infectious Disease, CHOC Specialists
Lectures and Presentations
Epidemiology in Public Health Practice
Foodborne Illness: What you really shouldn't have eaten over the holidays
H1N1 Review
Professional Organizations
American Academy of Pediatrics
Infectious Diseases Society of America
Pediatric Infectious Diseases Society of America
Publications
Zahn, M., Hesson, M., Morton, R., Wheat, L.J.: Empyema Caused by Histoplasmosis in a Healthy Child. Pediatric Pulmonology 46:7298-31, 2011.
Swartzentruber, S., Rhodes, L., Kurkjian, K., Zahn, M., Brandt, M.E., Connolly, P., Wheat, L.J.: Diagnosis of acute pulmonary histoplasmosis by antigen detection. CLinical Infectious Disease Journal 46:1878-82, 2009.
Das, B.B., Wasser, E., Bryant, K.A., Woods, C.R., Yang, S., Zahn, M.: Culture negative endocarditis caused by Bartonella henslae in a child with congenital heart disease. Pediatric Infectious Disease Journal 28:922-5, 2009.