Dr. Jennifer S. Lusk, Pediatric Hospitalist - Pediatrics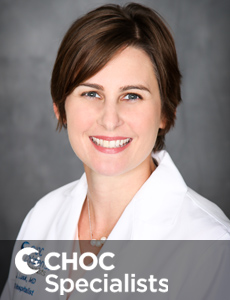 ---
Jennifer S Lusk MD

Office: 714-509-8826
Specialty: Hospitalist – Pediatrics
Board Certified: Pediatrics, Pediatric Hospital Medicine
Additional Languages: Spanish
Dr. Jennifer Lusk is a board-certified pediatric hospitalist at CHOC Children's Hospital in Orange County, California. As an expert in pediatric hospital medicine, Dr. Lusk cares for babies, kids and teens with a wide variety of conditions requiring admission to the hospital. Her clinical interests include asthma, bronchiolitis and infectious diseases, particularly zoonotic infections.
Dr. Lusk strives to train all levels of learners in the art of pediatric medicine in her roles as associate program director for pediatric residents and as the program director for a new fellowship in pediatric hospital medicine. Dr. Lusk also aims to create value in the care provided by focusing on process improvement projects to decrease readmission rates or unnecessary testing.
Jennifer S Lusk MD is on staff at CHOC Hospital in Orange and CHOC Mission Hospital.
Locations
CHOC Hospital
1201 W. La Veta
Orange, CA 92868
Phone: 714-509-8826
Fax: 714-509-4169
CHOC at Mission Hospital
27700 Medical Center Road
Mission Viejo, CA 92691
Education
Medical School
Georgetown University, Washington, DC
Pediatric Residency
CHOC Hospital, Orange, CA
Administrative Appointments
Associate Clinical Profession, Department of Pediatrics, University of California, Irvine
Fellowship Program Director, UCI/CHOC Pediatric Hospital Medicine Fellowship
Associate Program Director, UCI/CHOC Pediatric Residency
Chair, CHOC Acute Care Improving Organizational Performance Committee
Chair, CHOC Transitions of Care Improvement team
CHOC Medical Executive Committee
Areas of Research and Quality Improvement Interest
Medical Education
High value care delivery in hospitalized patients
Improving transitions of care
Lectures and Presentations
Approach to a limping child
TORCH infections
Toxic ingestions in children
Vaccines and Autism: How to stop the madness
Professional Organizations
American Academy of Pediatrics, Chapter 4