Dr. Troy M. Reyna, Pediatric General and Thoracic Surgery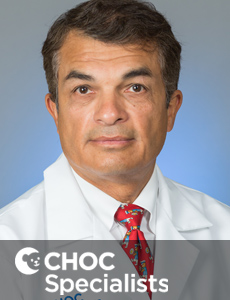 ---
Troy M Reyna MD

Appointments:
714-364-4050
Specialty: Pediatric Surgery
Board Certified: Surgery, Pediatric Surgery
Additional Languages: Spanish
An accomplished pediatric surgeon, Dr. Troy Reyna was one of the first physicians to introduce minimally invasive surgery for children.  The first laparoscopic cholecystectomy (gallbladder removal) and first laparoscopic Nissen fundoplication were both performed by Dr. Reyna.  He is also one of a only a few surgeons in the region that perform minimally invasive pectus excavatum surgery, also known as the Nuss procedure. An advocate for innovation, Dr. Reyna embraces the latest advancements in surgical techniques and technology. Dr. Reyna's clinical interests include hyperhidrosis (palmar), Hirschsprung's disease, pectus excavatum, pectus carinatum, hernias, tumors and childhood cancers.
Dr. Reyna is a graduate of the United States Military Academy at West Point, New York where he majored in chemistry. He received his medical degree from Georgetown University Medical School, Washington, D.C. He completed his surgical internship at Walter Reed Army Medical Center, Washington, D.C. and his surgical residency at Tripler Army Medical Center, Honolulu, Hawaii. Dr. Reyna served his Pediatric Surgery fellowship at Columbus Children's Hospital, Columbus, Ohio. Dr. Reyna retired from the U.S. Army as a full colonel after serving as a medical officer during his distinguished military career.  He was stationed in Germany, Central America, and Iraq during Operation Desert Storm.
As a respected expert in the fields of pediatric surgery and extensive experience with trauma cases, Dr. Reyna serves on the faculty as an instructor of Advanced Trauma Life Support with the American College of Surgeons.  He is a fellow with the American Academy of Pediatrics. Dr. Reyna is a certified diplomate of the American Board of Forensic Examiners. Dr. Reyna is board certified in pediatric surgery and general surgery by the American Board of Surgery. Dr. Reyna is fluent in German and Spanish.
Clinical Interests
Hyperhidrosis (palmar), Hirschsprung's disease, pectus excavatum, pectus carinatum, hernias, tumors and childhood cancers
Troy M Reyna MD is on staff at CHOC Hospital in Orange and CHOC Mission Hospital.
Locations
CHOC Specialists – Pediatric Surgery
505 S Main St, Suite 225
Orange, CA 92868
phone: 714-364-4050
fax: 714-364-4051
CHOC Specialty Center – Newport Beach
500 Superior Ave, Suite 140
Newport Beach, CA 92663
phone: 714-364-4050
fax: 714-364-4051
Education
General Surgery Internship
Walter Reed Army Medical Center, Bethesda, MD
General Surgery Residency
Tripler Army Medical Center, HI
Medical School
Georgetown University School of Medicine, Washington DC
Pediatric Surgery Fellowship
Nationwide Children's Hospital, Columbus, OH
Administrative Appointments
Chair, Pediatric Surgery, CHOC
Pediatric Surgery, CHOC Specialists
Professional Organizations
American Academy of Pediatrics
American College of Surgeons
American Professional Society on the Abuse of Children
Association for Academic Surgery
Association of Military Surgeons of the United States
International Pediatric Endosurgery Group
Pacific Association of Pediatric Surgeons
Society of American Gastrointestinal Endoscopic Surgeons
Southwest Surgical Congress
Our pediatric general and thoracic surgeons commonly perform the following surgeries: 

Circumcision (not newborn)
Congenital Pulmonary Airway Malformation (CCAM/CPAM)
Gall Stones (Cholecystectomy)
GERD (Fundoplications)
Hydrocele
Intussusception
Lumps & Bumps
Malrotation
Pectus Excavatum (Nuss procedure)
Precocious Puberty (Supprelin Implants)
Undescended Testicle (Orchiopexy)
Videos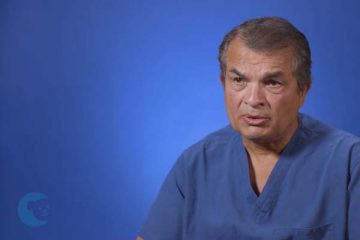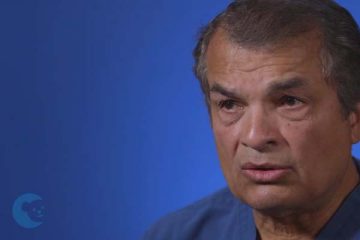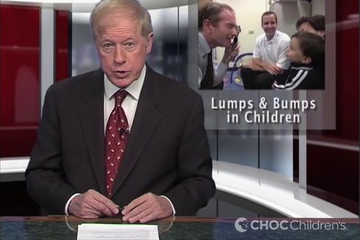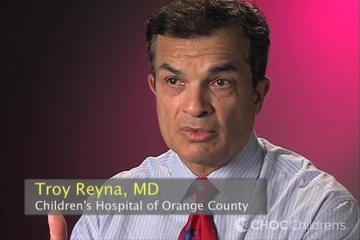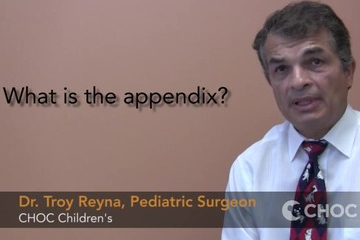 Health Topics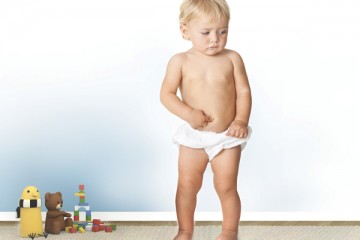 Identifying Hernias
"Parents will typically notice a bulge in the groin or abdominal wall, where there shouldn't be one," says CHOC pediatric surgeon Dr. Reyna. The areas around the groin and belly button are the two most common regions for hernias in babies and young children.
From Our Physician Blog
No items
---
Surgery Articles
No items
---