Dr. Shireen V. Guide, Pediatric Dermatology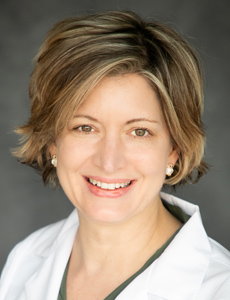 Dr. Shireen Guide completed her internship and attended medical school at Stanford University Medical School. She completed her dermatology residency at University of Texas, Southwestern. She served her pediatric dermatology fellowship at University of California, San Diego.  She has also completed a clinical research fellowship at the National Institutes of Health.
Dr. Guide has authored numerous journal publications related to her research, as well as several chapters in prominent textbooks, including Fitzpatrick's Dermatology in General Medicine 2003 (6th Edition) and the Clinics of North America series. In addition, she has contributed to annual publications of the Dermatology Yearbook and continues to review articles for pediatric dermatology journals. She has presented at several conferences including the American Academy of Dermatology and San Diego's 2011 Pediatric Dermatology for the Practitioner. She serves as an expert witness for the California medical board and Cooperative of American Physicians. Frequently, Dr. Guide provides community service through free melanoma and skin cancer screenings, recognized by the American Academy of Dermatology. She has performed volunteer services as a translator for the Smithsonian, and as a camp counselor for children with skin diseases.
In her free time, Dr. Guide instills the importance of sun protection in her husband and three children. She enjoys family outings at some of their favorite spots, including the Aquarium, Sea World, Wild Animal Park, and the Discovery Museum.
Locations
29829 Santa Margarita Pkwy
Suite 500
Rancho Santa Margarita, CA 92688
phone: 949-858-3376
fax: 949-259-0010
1120 W. La Veta #125
Orange, CA 92868
phone: 949-858-3376
fax: 949-259-0010
Education
Medical School
Stanford University School of Medicine, Stanford, CA
Dermatology Residency
University of Texas Southwestern Medical Center, Dallas, TX
Pediatric Dermatology Fellowship
UCSD/Rady Children's Hospital, San Diego, CA
Clinical Research Fellowship
National Institutes of Health
Shireen V Guide MD

Appointments:
949-858-3376
Specialty: Dermatology
Board Certified: Pediatric Dermatology
Additional Languages: Farsi, French, Spanish
On Staff at: CHOC Children's Hospital