Dr. Anthony C. Chang, MBA, MPH, MS, Pediatric Cardiology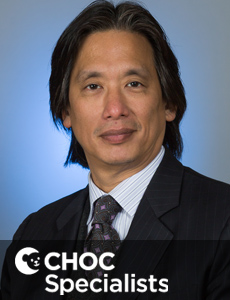 Chief Intelligence and Innovation Officer, Sharon Disney Lund Medical Intelligence and Innovation Institute (MI3) at CHOC Children's
Dr. Chang attended Johns Hopkins University for his B.A. in molecular biology prior to entering Georgetown University School of Medicine for his M.D. He then completed his pediatric residency at Children's Hospital National Medical Center and his pediatric cardiology fellowship at the Children's Hospital of Philadelphia.
He accepted a position as attending cardiologist in the cardiovascular intensive care unit of Boston Children's Hospital and as assistant professor at Harvard Medical School. He has been the medical director of several pediatric cardiac intensive care programs (including Children's Hospital of Los Angeles, Miami Children's Hospital, and Texas Children's Hospital) and is currently the Chief Intelligence and Innovation Officer and Medical Director of the Heart Failure Program at Children's Hospital of Orange County. He has also been repeatedly named Physician of Excellence by the Orange County Medical Association.
He is known for several innovations in pediatric cardiac care, including introducing the cardiac drug milrinone and co-designing (with Dr. Michael DeBakey) an axial-type ventricular assist device in children. He has helped to build a successful cardiology practice as a company and was able to complete a deal on Wall Street. He is a committee member of the National Institute of Health pediatric grant review committee. He is also the editor of several textbooks in pediatric cardiology, including Pediatric Cardiac Intensive Care, Heart Failure in Children and Young Adults, and Pediatric Cardiology Board Review.
He is the founder of the Pediatric Cardiac Intensive Care Society (PCICS) that launched the multi-disciplinary focus on cardiac intensive care for children. He is also the founder of the Asia-Pacific Pediatric Cardiac Society (APPCS), which united pediatric cardiologists and cardiac surgeons from 24 Asian countries and launched a biennial meeting in Asia that now draws over 1,000 attendees.
He has completed a Masters in Business Administration (MBA) in Health Care Administration at the University of Miami School of Business and graduated with the McCaw Award of Academic Excellence. He also completed a Masters in Public Health (MPH) in Health Care Policy at the Jonathan Fielding School of Public Health of the University of California, Los Angeles and graduated with the Dean's Award for Academic Excellence. Finally, he completed his Masters of Science (MS) in Data Science with a sub-specialization in artificial intelligence from Stanford School of Medicine. He is also a computer scientist-in-residence at Chapman University.
He is the founder and medical director of the nascent Medical Intelligence and Innovation Institute (MI3) that is supported by the Sharon Disney Lund Foundation. The institute is dedicated to implement data science and artificial intelligence in medicine and is the first institute of its kind in a hospital. The new institute is concomitantly dedicated to facilitate innovation in children and health care all over the world. He is the organizing chair for the biennial Pediatrics2040: Emerging Trends and Future Innovations meeting as well as the founder of the Medical Intelligence and Innovation Summer Internship Program, which mentors close to 100 young physicians-to-be every summer. He has organized a pediatric innovation leadership group and has started the international Society for Pediatric Innovation (iSPI) with 30 charter members.
He intends to build a clinician-computer scientist interface to enhance all aspects of data science and artificial intelligence in health and medicine. He currently lectures widely on big data and artificial intelligence in medicine (he has been called "Dr. A.I." and has given a TEDx talk and on the faculty of Singularity University)( ). He has also published review papers on big data and predictive analytics as well as machine learning and artificial intelligence in medicine ( )( ). He is currently organizing a book project, Medical Intelligence: Big Data, Predictive Analytics, Cognitive Computing, Machine and Deep Learning and Artificial Intelligence in Medicine. He is also the organizing chair for Artificial Intelligence in Medicine (AIMed) annual meeting, the largest meeting that focuses on applications of artificial intelligence in medicine. He is the co-founder and CEO of a startup company (CardioGenomic Intelligence, LLC) that focuses on artificial intelligence applications such as deep learning in clinical cardiology and genomic medicine.
Administrative Appointments
Chief Intelligence and Innovation Officer, CHOC Children's
Cardiology, CHOC Children's Specialists
Education
Graduate Education – M.S. (Biomedical Informatics) (in progress)
Stanford University, Stanford, California
Graduate Education – M.P.H.
University of California at Los Angeles School of Public Health, Los Angeles, California
Graduate Education – M.B.A (Healthcare Administration)
University of Miami School of Business, Miami, Florida
Pediatric Cardiology Fellowship
Children's Hospital of Philadelphia, Pennsylvania
Pediatric Residency
Children's Hospital National Medical Center, Washington, DC
Medical School
Georgetown University Medical School, Washington, DC
Honors and Awards
Dean's Outstanding Scholarship Award (graduated first in class) and Delta Omega (Public Health Honor Society)
UCLA MPH Program and School of Public Health
Outstanding Teaching Award
UCLA Pediatric Cardiology Program
Professional Organizations
American Medical Association
American College of Cardiology
American Heart Association (Executive Vice President, Miami Chapter)
Society of Critical Care Medicine (scientific consultant)
Pediatric Cardiac Intensive Care Society (president-elect)
American College of Physician Executives (advanced standing)
American College of Healthcare Executives
American College of Medical Practice Management

American Society of Artificial Internal Organs
Our cardiologists commonly treat: 
Congenital heart defects
Chest pain
Heart murmur
Family history of heart disease
Hypertension, obesity and lipid management
Syncope and palpitations
Sports cardiology
Cardiac genetics
Cardiomyopathy
Chronic lung disease
Published Works
Chang AC, Morell J, Rebolledo M.
Ten Innovative Concepts for the Pediatric Cardiology Clinical Service.
Congenital Cardiology Today, May 2012.
Chang AC, Musen M.
Artificial Intelligence in Pediatric Cardiology: An Innovative Transformation
In Patient Care, Clinical Research, and Medical Education.
Congenital Cardiology Today, November 2012
Inayat M, Yeasted R, Schultz E, Cleary J, Chang A.
Bosentan Role in Severe Refractory Pulmonary Hypertension in an
Extremely Low Birth Weight Infant.
Perry J, Lanzberg M, Franklin W, Webb G, Chang A.
Cardiac Intensive Care of the Adult with Congenital Heart Disease: Basic
Principles in the Management of Common Problems.
Wang R, Covault K, Halcrow E, Gardner A, Cao X, Newcomb R, Dauben R,
Chang A.
Carotid intima-media thickness is increased in patients with
Mucopolysaccharidoses
Chang A.
Big Data in Pediatric Cardiology: The Upcoming Knowledge Revolution.
Congenital Cardiology Today, April 2013.
Locations
CHOC Children's Specialists – Cardiology
505 S. Main Street
Suite 200
Orange, CA 92868
phone: 714-509-3939
fax: 714-509-3949
CHOC Children's Hospital
1201 W. La Veta Ave.
Orange, CA 92868-3874
CHOC Children's at Mission Hospital
27700 Medical Center Rd
Mission Viejo, CA 92691
Sea View Pediatrics
23521 Paseo de Valencia
Suite 200
Laguna Hills, CA 92654
Irvine Pediatrics
16300 Sand Canyon Ave
Suite 811
Irvine, CA 92618
Hoag Memorial Presbyterian Hospital
1 Hoag Drive
Newport Beach, CA 92663

Western Medical Center
1001 N Tustin Ave
Santa Ana, CA 92705
CHOC Children's Health Center in Corona
854 Magnolia Ave
Suite 101
Corona, CA 92879
Anaheim Regional Medical Center
1111 W La Palma Ave
Anaheim, CA 92801
St Jude Medical Center
101 E Valencia Mesa Dr
Fullerton, CA 92835
PIH Family Practice Center
12291 Washington Blvd
Suite 500
Whittier, CA 90606
UCLA
10833 Le Conte Ave
Los Angeles, CA 90024
Anthony C Chang MD

Appointments:
888-770-2462
Office: 714-509-3939
Specialty: Cardiology
Board Certified: Pediatric Cardiology
On Staff at: CHOC Children's Hospital and CHOC Children's at Mission Hospital
Videos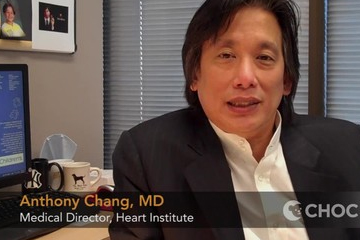 Being a doctor, Dr. Anthony Chang tells us about the pleasure he gets from seeing his small patients grow up to be adults.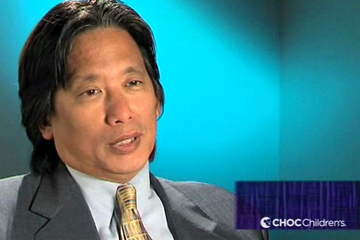 Stimulants and the effects on the heart is the topic in this video with Dr. Anthony Chang. He tells when a medication indicates there is a stimulant inside.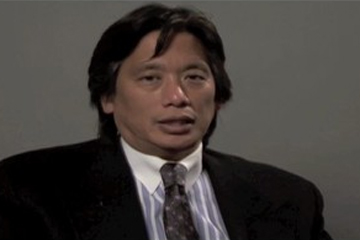 Dr. Anthony Chang discusses Life-threatening Events Associated with Pediatric Patients in Sports (LEAPS) & the increase of sudden cardiac death in young athletes in O.C.
Podcasts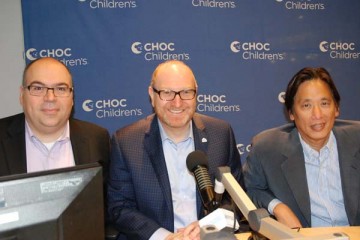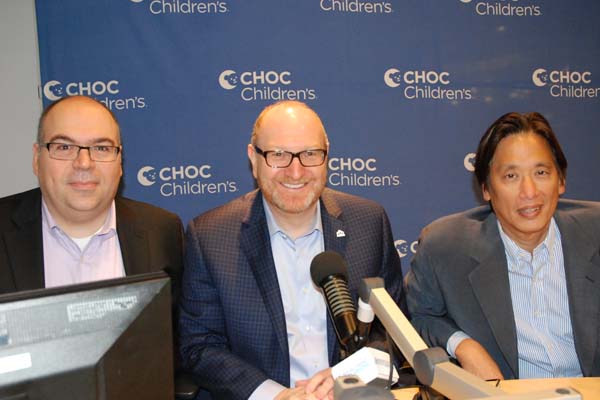 Precision medicine is changing how physicians think about treatments, with great advances coming out of the oncology field. In podcast No. 42, three CHOC experts and speakers at the upcoming Peds2040 conference.
Learn more about Dr. Chang and Pediatric Cardiology