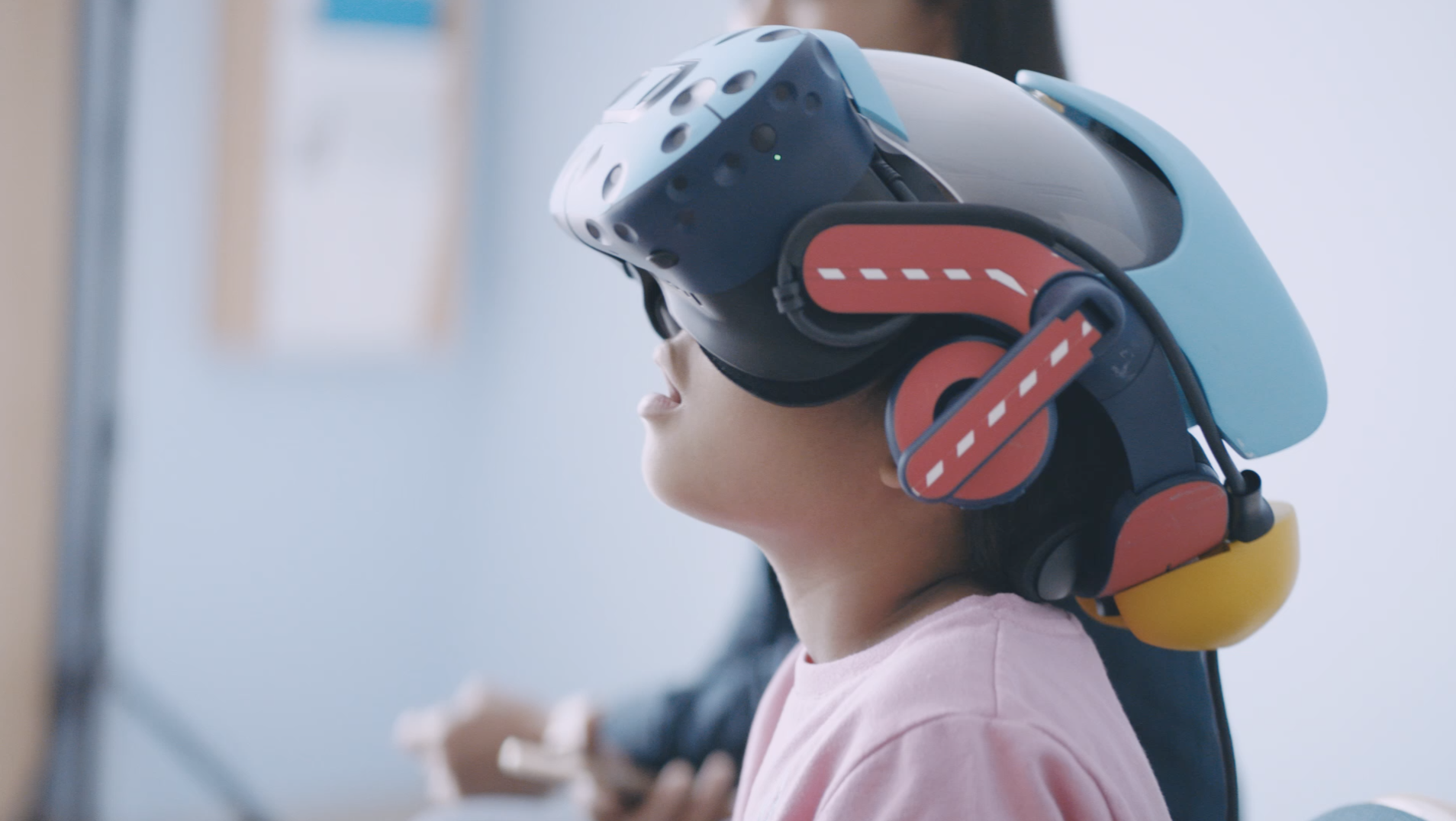 TORRANCE, Calif., Dec. 5, 2018 – For the holiday season, Honda is using virtual reality to create a one-of-a-kind winter wonderland in "The Magic Snow Globe," an interactive world personalized for patients at the Children's Hospital of Orange County (CHOC Children's).
Honda invited the young patients at CHOC Children's to go inside a real snow globe through a "shrinking machine." Using VR technology, the kids experienced the feeling of shrinking and being transported inside the snow globe. Once inside, they explored and interacted with all sorts of holiday-themed elements in the virtual snow globe.
"One of the great things about kids is their incredible imagination. We wanted to use their creativity to bring them a truly magical holiday experience, tailored to each child, and to remind them that nothing should stop the joy of the holidays," said Susie Rossick, Assistant Vice President, Honda Automotive Marketing.
Inside the snow globe, the children were welcomed by colorful characters and played with a number of interactive elements, such as clicking on a cloud to make it snow. The characters guided them through the experience and helped them create a customized snowman. Once they "unshrunk," the patients were surprised to see all the characters inside the real snow globe and a gift with the toy version of the snowman they had created.
An online film was created from the experience, which is available on Honda's social channels. Fans can also experience what the kids saw in the 360-degree video here. TV cuts of the long-form film will air during the Rose Parade and on ABC, KTLA and NBC.
Honda is donating $50,000 to both CHOC Children's, a nonprofit pediatric healthcare system providing high quality care to infants, children and teens, and the Pediatric Brain Tumor Foundation, the world's largest nonprofit solely dedicated to children and teens with brain tumors, and Honda's charity for more than 27 years. This marks the third year in a row that Honda has used virtual or augmented reality technology to spread holiday cheer at CHOC Children's.
About Honda
Honda offers a full line of reliable, fuel-efficient and fun-to-drive vehicles with advanced safety technologies sold through over 1,000 independent U.S. Honda dealers. The Honda lineup includes the Fit, Civic, Insight, Accord and Clarity series passenger cars, along with the HR-V, CR-V and Pilot sport utility vehicles, the Ridgeline pickup and the Odyssey minivan.
Honda has been producing automobiles in America for more than 35 years and currently operates 19 major manufacturing facilities in North America. In 2017, more than 90% of all Honda brand vehicles sold in the U.S. were made in North America, using domestic and globally sourced parts.