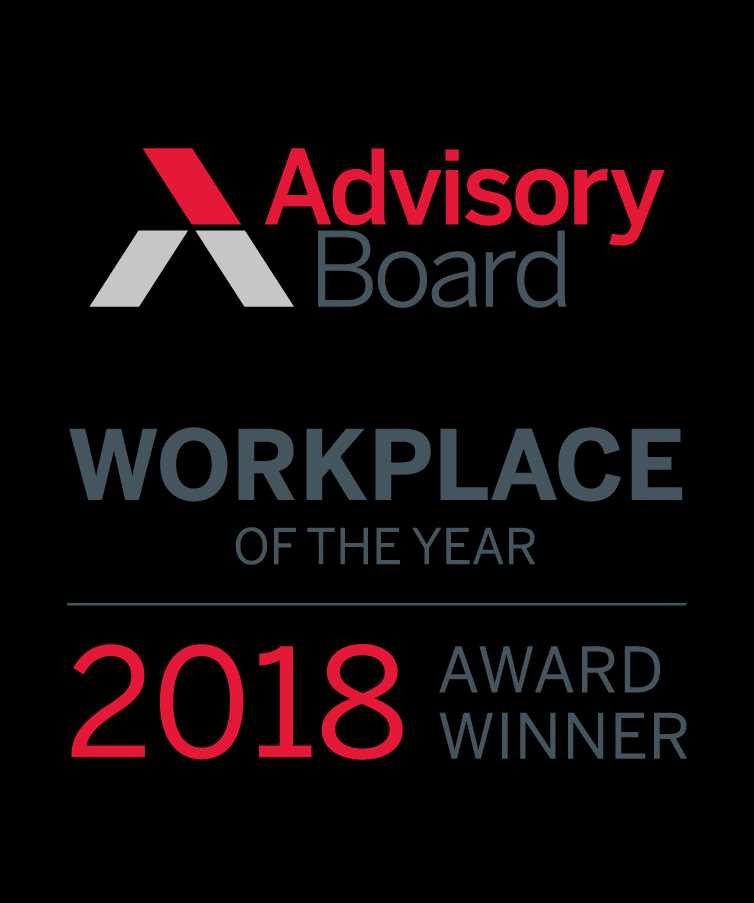 CHOC Children's has been awarded the Advisory Board 2018 Workplace of the Year Award.  The annual award recognizes hospitals and health systems nationwide that have outstanding levels of employee engagement.  CHOC is one of only 20 organizations to receive the award.
"CHOC's vision to be the leading destination for children's health by providing exceptional and innovative care is accomplished through ongoing feedback from our employees. Engaged employees are more enthusiastic, productive and committed to providing the very best care. The candid feedback our leaders receive from our employees each year continues to drive our commitment to be the best place to work," said Tom Capizzi, CHOC's vice president, human resources.
Engaged employees, as defined by Advisory Board, are those who exhibit both loyalty and commitment to the organization.  These employees are willing to expend discretionary effort, often going above and beyond to help the organization succeed.  .
"In today's changing and often uncertain healthcare industry, engaging the workforce is arguably more important than ever before," said Sarah Rothenberger, managing director, Advisory Board Survey Solutions. "Engaged staff don't just enjoy their jobs and their workplace—they're willing to go above and beyond to help their organization succeed. Not surprisingly, health care organizations with higher levels of staff engagement also have higher patient satisfaction scores, better staff retention, and a stronger culture of safety. Our award winners have demonstrated an impressive ability to inspire the highest levels of engagement across the country while maintaining remarkably low levels of disengagement."