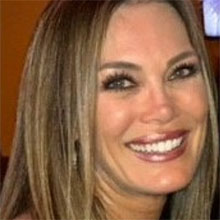 Colleen Casacchia, BSN, RN, HP (ASCP)
Clinical Nurse Manager, Apheresis and AcuteDialysis
LinkedIn
Mi4 recently spoke with CHOC Clinical Nurse Manager, Colleen Casacchia about her journey as an innovator.
Colleen, you've seen significant changes in apheresis during the last25 years. Can you share how innovation has led to improvements in the care that we provide to our patients?
When I first started at CHOC over 25 years ago, apheresis was not the comprehensive specialty it is today. It has evolved tremendously over the years especially in pediatrics. Apheresis requires access to the vascular system, and in children, this can be challenging given the small size of their veins. This has historically required a surgical procedure to place a central venous access catheter to complete an apheresis procedure which comes with some degree of risk. Ideally, we want to use the least invasive form of access whenever possible in our patients.
Over the years, our program has continued to grow, with an increasing number of pediatric patients requiring apheresis. I continued to think about alternative vascular access approaches, not requiring surgical intervention. I began with a literature search five years ago, looking for improved ways to gain vascular access in smaller patients. There was an initiative within our apheresis specialty to avoid placing central lines when possible. As our mindset shifted towards peripheral access options, we wanted to consider better ways of achieving non-surgical vascular access. This was both a patient satisfaction and a quality-of-care opportunity. I became aware of something called a power wand midline catheter. Use of this device had not been applied in pediatrics for apheresis. All of the published studies in adult cases were for infusion purposes only. I pursued this vascular access option with the vascular access team and was encouraged when our teams partnered to take a deeper dive review of this as an option at CHOC. This led us toward adoption of this safer and patient-friendly approach to vascular access for apheresis patients.
Based on your experiences, what are some takeaways that you would like to share with your colleagues?
At CHOC, we are always looking for better ways to care for our patients and families. We never approach challenges with a "we don't have time for this" attitude. Some of our patients are with us for a long time, and we want to make their journey as positive as possible. I am really proud of the teams of people that I work with. I feel like everyone is cheering us on to make this work, and I want to acknowledge how special that is. I want my colleagues to know that I appreciate them. I also want to share that innovation is a journey that is on-going. It doesn't have an end point. We want to continue to improve on this innovative approach to vascular access for apheresis patients.