Understanding Pediatric Health Care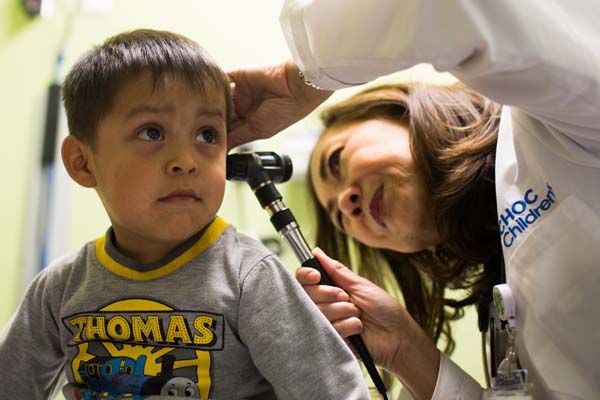 As a parent or guardian, you will make many decisions about your child's health throughout their lifetime. Often, one of the first decisions you'll make is what insurance to obtain. Health insurance is purchased to help cover the cost of health care services. Health insurance for a child may be obtained through a parent or guardian's employer. It may also be purchased from an insurance company directly or through an exchange, or provided through the government. CHOC provides services to all children regardless of their insurance coverage.
OPEN ENROLLMENT
Many people choose a health insurance plan during their employer's open enrollment period. "Open enrollment is the time of year when employers are selecting which insurance plans they're going to offer their employees, and their employees have the option to choose one," according to Dr. Michael Weiss, physician executive with CHOC division of population health. "When you select your insurance plan, you may be looking for the lowest cost, but you should also consider which doctors and hospitals are covered by that plan."
PICKING A NETWORK
A health insurance plan covers a group of specific doctors and facilities, called a network. The network can be narrow and offer a select group of providers, or it can be a broad group of providers allowing for more choice.
The health insurance plan you choose should have a network that includes your primary care doctors—the main doctors who you would like to care for each member of your family. A primary care doctor might also be called a family medicine doctor, a general practitioner, or in the case of children, a pediatrician. If your child is under the care of sub-specialty doctors, be sure to choose a plan that includes them as well.
"The most important thing is the connection with a primary care doctor that you know and trust," Dr. Weiss says. "That primary care doctor serves as your quarterback to help you navigate the system and guide you in the direction that is best for you and your family, both medically and financially."
PEDIATRIC EXPERTISE
For anyone with children, consider choosing a network that includes pediatric-specific facilities, as they are better equipped to care for children than adult facilities. "Ensuring your insurance network includes a place like CHOC is important, because even though you may not think your child will ever need it, it's good to have that option," Dr. Weiss says. "You want to know a high-caliber hospital like CHOC is available, if necessary."
Podcast: Coping with the Hospital Environment
We know a hospital is an unfamiliar place for patients and families. At CHOC, our child life specialists play a key role in normalizing the hospital environment. They can make things like medical equipment and procedures feel less strange, and give suggestions for ways that families can feel more comfortable while they're here.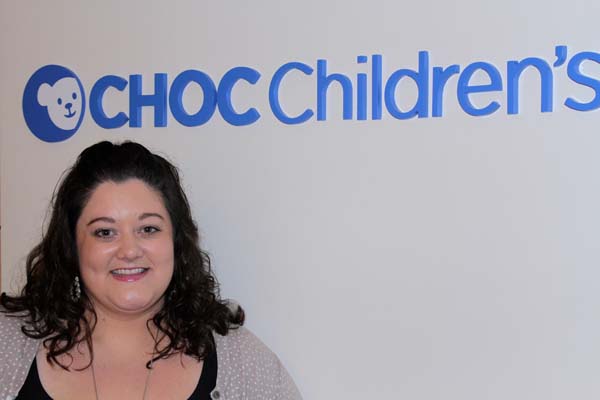 Making an Appointment at CHOC
CHOC offers many services that may require families to take certain steps, such as getting a primary care referral, a doctor's order or authorization from your insurance. We strive to make the process as easy as possible for your child to be seen at CHOC and offer guidelines to assist you.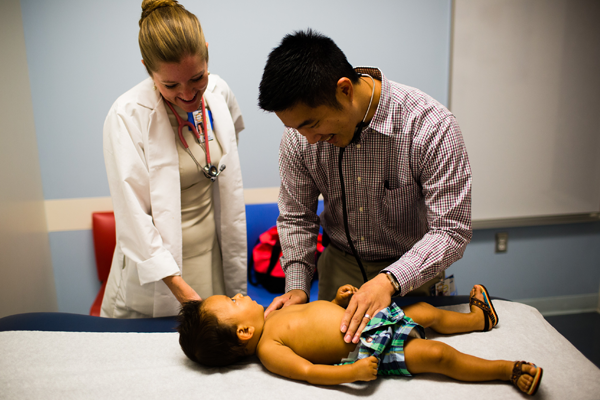 Frequently Asked Questions from Parents
How can I be sure my child's treatment at CHOC is covered by my insurance? How quickly can my child be seen? Can I request a specific specialist for my child? We answer these common questions from parents and more.
Choosing the Right Pediatrician for your Child
During open enrollment, parents may evaluate their family's healthcare plan, which can mean searching for new doctors and specialists for their children. Choosing your child's primary care doctor is important. We spoke to Dr. Dan Mackey, a CHOC pediatrician, who offered tips to help parents make the right decision for their child.