Teens 101: How to Embrace Changes and Support Your Child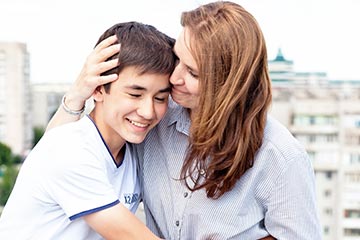 Brief Description: Understanding typical developmental behavior of teens can help improve your communication and connection with your teen. This presentation could benefit parents with navigating the observed changes in their teens' behaviors and possibly personality. We will also explore when teens may be needing more support and helpful resources to provide support for your teen.
Presenter: Shirin Mostofi, PsyD, Pediatric Psychologist, CHOC Intensive Outpatient Program (CHOC IOP)
Date and Time: February 7, 2024 | 5:00 – 5:45 PM
Target Audience: Parents/General Community
Languages Available: English
Topic Age Range: 13-18 Years
Duration: 45-minute presentation
Objectives:
Identify typical developmental behaviors of teenage years.
Practice how to talk to teens and re-connect with them.
Understand the signs of teens needing more resources beyond typical expected behaviors.