Educación de salud mental de CHOC – Padres / Comunidad general | Promoviendo Resiliencia en Jóvenes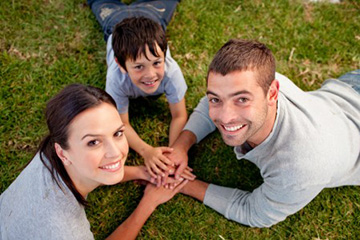 Un experto del Children's Hospital of Orange County en salud mental para niños y adolescentes, hablará con los padres acerca de la capacidad de adaptación y recuperación, buenos hábitos que promueven la salud mental, sobre el establecimiento de relaciones sólidas y el mejoramiento de las habilidades comunicativas de niños, jóvenes y familias. En este breve taller, se plantearán pequeños pasos concretos que los padres pueden seguir para consolidar la capacidad de adaptación y recuperación de sus hijos y lograr que los baches en el camino sean solo tropiezos que no los descarrilen. El taller tiene como meta enseñar a los padres formas de ayudar a los hijos a enfrentar los retos, recuperarse de las dificultades, sentirse seguros y fomentar el bienestar.
Fecha y hora: 25 de Marzo de 2022 | 5:00 – 6:00 PM
Location: Zoom
Audiencia: Padres/Comunidad general
Presentadora: Sarah Ruiz, PhD
Idioma: Espańol
Rango de edad del tema: Pre-K a 12th Grado
Objetivos:
Aprender más sobre la capacidad de adaptación y recuperación.
Aprender cómo apoyar a sus hijos en los momentos difíciles.
Launched in July 2017, CHOC's Mental Health Education Program (MHEP) and our team of pediatric mental health specialists have provided hundreds of educational sessions to thousands of community members, including youth, parents, educators, and providers. Through our presentations and trainings, we strive to partner with and equip our community stakeholders with the needed knowledge, tools, and resources to support the wellness of our County's children, adolescents, and young adults. If you have any questions about our educational offerings, please contact our MHEP team at MHEP@choc.org.