Frequently Asked Questions After Cancer Treatment
We understand that you or your child may have questions about life after cancer. That's why at CHOC, we want to make sure you're equipped with the answers you need.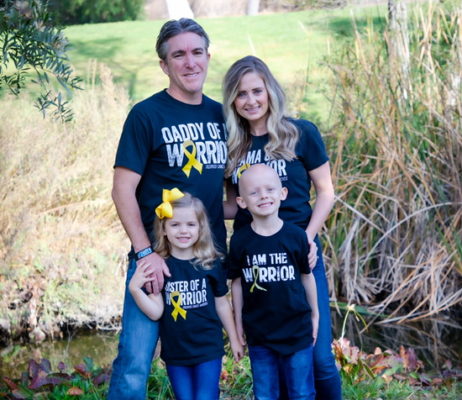 What is the difference between short-term and long-term follow-up?
At the Hyundai Cancer Institute at CHOC, we break survivorship treatment into short-term and long-term follow up.
If you are less than five years from diagnosis, you are considered to be in short-term follow-up. Visits during short-term follow-up continue to be with your primary oncology team. Visits are more frequent and may occur every three to six months at the cancer clinic.
If you are more than five years from diagnosis and two or more years off therapy, you are considered to be in long-term follow-up. Visits to the ACTS clinic during long-term follow up often occur once a year.
Both short-term and long-term follow-up care may involve visits with a multidisciplinary team of specialists to evaluate and monitor for potential late effects, depending on the patient's disease or therapy. All aspects of the survivor's life is taken into consideration including physical, emotional and cognitive areas. The main goal of our program is to educate the survivor and his or her family regarding their disease, treatment and recommended medical follow-up, so that they will become wise consumers of medical care in the future.
Why is long-term follow-up important?
Long-term follow-up care is an important part of being a cancer survivor.
The main purpose of follow-up care is to provide education about survivorship issues including the significance of the patient's disease, treatment and potential risk factors. We work with our survivors so that they can be knowledgeable and proactive health care consumers.
Follow-up care visits are also important to help in the prevention or early detection of other types of cancer, address ongoing problems due to cancer or its treatment, and check for physical and psychosocial effects that may develop months to years after treatment ends. All cancer survivors should have follow-up care at lease once a year.
How long should cancer survivors be followed?
Cancer survivors should be followed by a medical provider at least yearly for the rest of their lives. After the initial end of treatment, survivors are followed at closer intervals, but as the length of time off therapy increases, as does the length of time between follow-up visits.
What are late effects?
Treatments that may have saved a life from cancer might have effects on a survivor's health in the future. Late effects are secondary conditions that may arise months or years after treatment. Late effects may be physical, psychological or cognitive in nature.
What are the most common late effects?
The risk of developing a particular late effect is influenced by many factors. These factors include:
The type of cancer and where in the body it was located
The type and amount of treatment
The area that was treated
The child's age while undergoing treatment
Genetic factors or health problems that the child had before the cancer diagnosis
Late effects may affect bones, organs or tissues (physical effects); feelings, mood or actions (psychosocial effects); or thinking, memory and learning (cognitive effects). Some of the more commonly identified late effects interfere with normal function of the heart, lungs, fertility, thyroid, and brain, as well as the development of second cancers.
What are second cancers?
Studies have shown that as childhood cancer survivors become older, they have a slightly higher risk of developing a second cancer compared to people their same age in the general population. Those who are at increased risk include people who received certain chemotherapy drugs, people who received radiation therapy (especially at a young age) and people who have a history of cancer in their family. It is important for survivors to know and understand their medical history, and to understand what type of cancer screenings are appropriate based on their sex, age and treatment history.
What about insurance for cancer survivors?
It is very important for cancer survivors to have regular, life-long medical care.
All children are allowed to remain covered by their parents' insurance policy until age 26. Beginning January 1, 2014, the Affordable Care Act made it possible for every American to purchase affordable health insurance. There can be no restrictions for patients with a preexisting condition. Please visit the Covered California website for information about applying for medical insurance.
We also encourage our survivors to investigate medical insurance options through their employers or schools and colleges.
Social workers are core team members of the After Cancer Survivorship Program and can make suggestions for insurance options. It is most important to never have a lapse in medical coverage, if at all possible.
Cancer Survivor Resources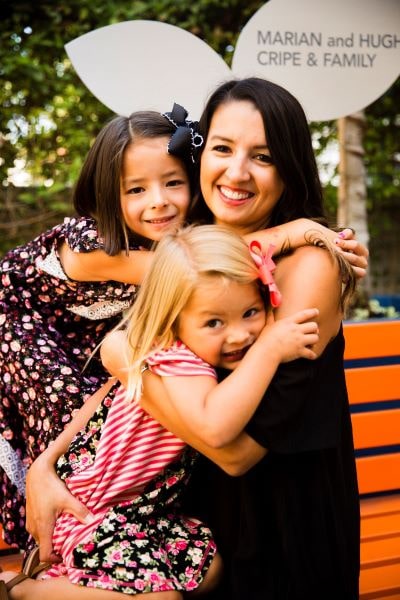 Beyond the clinic, we also provide educational workshops and seminars for our teen and young adult cancer survivors. Our goal is to provide survivors with the tools they need to advocate for themselves.
We also recommend the following resources for cancer survivors: