Dr. Michael R. Recto, Medical Director of Cardiac Catheterization Lab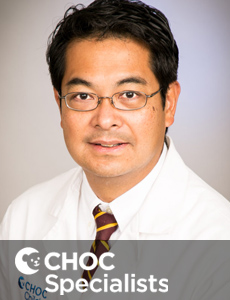 ---
Michael R Recto MD

Appointments:
714-509-3939
Specialty: Cardiology
Board Certified: Pediatric Cardiology, Pediatrics
Additional Languages: Tagalog
Dr. Michael Recto is an internationally-recognized expert in the field of interventional pediatric cardiology. He performs complex procedures on children with serious congenital defects including diagnostic cardiac catheterization, interventional cardiac catheterization and pediatric cardiac transplantation. He is involved in research projects and clinical trials. Dr. Recto is a prolific author and has been published over 50 times.
Dr. Recto is board certified in pediatrics and pediatric cardiology. Prior to joining CHOC, Dr Recto attended medical school at the University of the Philippines College of Medicine. He served a rotating internship at Philippine General Hospital followed by an internship and residency in pediatrics at New York University Medical Center/Bellevue Hospital. He completed his fellowship training in pediatric cardiology at Mount Sinai Medical Center in New York and his senior fellowship training in interventional cardiology at Texas Children's Hospital/Baylor College of Medicine. Dr. Recto has been consistently awarded the Best Doctors in America award. Dr. Recto speaks fluent Tagalog.
Michael R Recto MD is on staff at CHOC Hospital in Orange and CHOC Mission Hospital.
Locations
CHOC Specialists – Cardiology
505 S. Main Street, Suite 600
Orange, CA 92868
phone: 714- 509-3939
fax: 714-509-4962
CHOC Specialty Center – Newport Beach
500 Superior Ave.
Suite 140
Newport Beach, CA 92663
Sea View Pediatrics
23521 Paseo de Valencia
Suite 200
Laguna Hills, CA 92654
Irvine Pediatrics
16300 Sand Canyon Ave.
Suite 811
Irvine, CA 92618
PIH Health Family Practice Center
12291 Washington Blvd.
Suite 500
Whittier, CA 90606
Education
Medical School
University of the Philippines College of Medicine
Pediatrics Residency
New York University Medical Center, New York, NY
Pediatric Cardiology Fellowship
Mount Sinai Medical Center, New York, NY
Pediatric Interventional Cardiology Fellowship
Texas Children's Hospital, Houston, TX
Administrative Appointments
Medical Director, Cardiac Catheterization Lab
CHOC Hospital
Professional Organizations
American Academy of Pediatrics
American Medical Association
American Heart Association
Society for Cardiac Angiography and Interventions
Editorial Boards
Journal of Invasive Cardiology
Our cardiologists commonly treat: 
Congenital heart defects
Chest pain
Heart murmur
Family history of heart disease
Hypertension, obesity and lipid management
Syncope and palpitations
Sports cardiology
Cardiac genetics
Cardiomyopathy
Chronic lung disease
Publications
Gallotti R, Morchi GS, Recto MR. Transcatheter Fontan Fenestration & Serial Dilation of a Goretex Tube to Facilitate Stent Delivery Across a Restrictive Native Atrial Septum: Late Complication of Fontan Operation. Pediatric Interventional Cardiac Symposium. 2014; Abstract.
Recto MR, Doyle S, Recto MA, Yeh Jr T. Closure of a Moderate-Large Aorto Pulmonary Collateral Artery (MAPCA) in a Patient with Pulmonary Atresia VSD with Pulmonary Overcirculation with an Amplatzer Vascualr Plug IV. Pediatric Interventional Cardiac Symposium. 2014; Abstract.
Steed M, Guerra VC, Recto MR, Yang SG, Frieberg E, Fox C, Yeh Jr. Ventricular Septal Avulsion and Ventricular Septal Defect following Blunt Trauma. Annals of Thoracic Surgery 2012;94:1714-16.
Rector MR, Doyle S, Yang SG, Massicotte MP, Guerra VC, Yeh Jr T. Right Pulmonary Artery Thrombosis after Hybrid Stage I Pallidation: Resolution following direct TPA infusion. Pediatric Cardiology Online first (DOI) 10.1007/S00246-0120278-8.
Das BB, Raj A, Recto MR, Kong M, Bertolone S. Utility of Impedance Cardiography for the Detection of Hemodynamic Changes in Stable Patients with Sickle Cell Disease. Journal of Pediatric Hematology and Oncology 2012 Jul;34(5):336-9.
Recto MR, Doyle S, Stohs M, Yang SG, Guerra VC, Yeh Jr T. Contraction of the Amplatzer Vascular Plug I & II in Pulmonary Artery and Systemic Venous Collateral Vessels is Safe and of No Hemodynamic Consequence in Short and Mid-Term Follow-up. Journal of Invasive Cardiology 2012; 24(4)145-150.
Ellis D, Guerra VC, Pridjian G, Recto MR. Possible Association Between Maternal Lithium Therapy and Premature Closure of the Patent Ductus Arteriosus. Manuscript accepted for Publication Journal of Reproductive Medicine. November 2011.
Kim E, Recto MR, Austin EH III, Mascio C. Left Pulmonary Artery Sling, Artopulmonary Window and Long Segment Tracheal Stenosis. Manuscript Submitted to The Journal of Cardiac Surgery. October 2010.