Dr. Linda E. Muhonen, Pediatric Cardiology
Pediatric cardiologist, Dr. Linda Muhonen, provides care for the full spectrum of related conditions with special emphasis in preventive cardiology. Additionally, she directs the Children's Cholesterol Clinic located at Children's Hospital of Orange County and CHOC at Mission in Mission Viejo. Dr. Muhonen is board certified in pediatric cardiology.
She served her fellowship at the University of Iowa Hospital in Iowa City. She completed her internship and residency at Loma Linda University Medical Center. Dr. Muhonen received her medical training at Oral Roberts University in Tulsa.
Locations
CHOC Children's Specialists – Cardiology
505 S Main St
Suite 200
Orange, CA 92868
phone: (714) 509-3939
fax: (714) 509-3949
CHOC Children's Clinic
1201 W. La Veta Ave.
Building: CHOC Clinic – Lipid Clinic Appointments Only
Orange, CA 92868
phone: 888-770-2462
fax: 855-246-2329
CHOC Children's Health Center – Mission Viejo
26691 Plaza
Suite 130
Mission Viejo, CA 92691
Administrative Appointments
Cardiology, CHOC Children's Specialists
Education
Pediatric Cardiology Fellowship
University of Iowa Hospitals and Clinics, Iowa City, Iowa
Senior Pediatric Residency
University of Iowa Hospitals and Clinics, Iowa City, Iowa
Pediatric Residency
Loma Linda University Medical Center, Loma Linda, California
Medical School
Oral Roberts School of Medicine, Tulsa, Oklahoma
Board Certifications
Pediatrics
American Board of Pediatrics
Pediatric Cardiology
American Board of Pediatrics
Professional Organizations
American Academy of Pediatrics
American College of Cardiology
American Heart Association
Our cardiologists commonly treat: 
Congenital heart defects
Chest pain
Heart murmur
Family history of heart disease
Hypertension, obesity and lipid management
Syncope and palpitations
Sports cardiology
Cardiac genetics
Cardiomyopathy
Chronic lung disease
Published Works
Harbison, Anna Lonyai, Muhonen, Linda, Asymptomatic 5-year-old Child With Hypothyroidism and Concurrent Severe Hypercholesterolemia. Journal of Clinical Lipidology, Vol 4, Issue 5:444-445, September 2010.
Linda E Muhonen MD

Appointments:
888-770-2462
Office: 714-509-3939
Specialty: Cardiology
Board Certified: Pediatrics, Pediatric Cardiology
On Staff at: CHOC Children's Hospital
Health Topics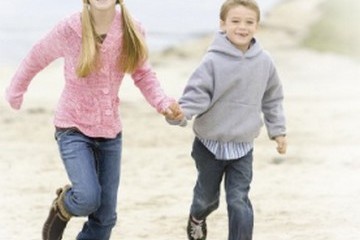 People who don't have heart problems as kids may develop them as adults. One risk factor is obesity. Physical activity is an easy way to get healthy hearts.