Dr. Anthony C. McCanta, Pediatric Cardiology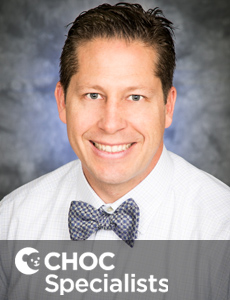 Dr. McCanta is a board certified pediatric cardiologist specializing in pediatric electrophysiology. He is certified to care for infants, children and young adults with heart rhythm problems. Dr. McCanta regularly treats conditions such as:
Supraventricular tachycardia
Wolff-Parkinson-White syndrome
Premature atrial or ventricular beats
Ventricular tachycardia
Life-threatening diseases such as long QT syndrome and catecholaminergic polymorphic ventricular tachycardia (CPVT), or any other genetic conditions which predispose patients to dangerous rhythms.
To treat heart rhythm disorders, Dr. McCanta has expertise in a variety of therapies, including anti-arrhythmic medications, cardiac catheterization with ablation using radiofrequency or cryoenergy, and implanted pacemakers and defibrillators.
In addition to infants and children, Dr. McCanta also specializes in caring for adults whose congenital heart disease was palliated as an infant or child, many of whom develop heart rhythm disorders as a result of their surgeries. He evaluates patients with symptoms suggesting heart rhythm issues including palpitations (the feeling of heart racing), syncope (fainting), chest pain or exercise issues. He has experience caring for young people with abnormalities of the autonomic nervous system such as postural orthostatic tachycardia syndrome and vasovagal syncope.
A native of Orange County, Dr. McCanta is an alumnus of Servite High School in Anaheim. He attended the University of Notre Dame and earned his medical degree from Loyola University Chicago Stritch School of Medicine. Dr. McCanta then returned home for his pediatric residency at CHOC, where he was named chief resident of pediatrics. It was at CHOC where Dr. McCanta was encouraged to pursue a career in pediatric cardiology.
Dr. McCanta undertook a pediatric cardiology fellowship at the University of Colorado Denver/Children's Hospital Colorado, followed by a pediatric electrophysiology fellowship at Duke University in Durham, N.C. The training at Duke also included the care of adults with congenital heart disease. After his fellowships, Dr. McCanta served as faculty of the University of Colorado Denver/Children's Hospital Colorado for more than three years before returning to Orange County.
Dr. McCanta's academic career includes authorship of several peer-reviewed journal manuscripts and numerous invited lectures at regional, national and international meetings. His research interests include novel imaging techniques for the catheter ablation of arrhythmias, new technologies for implanted pacemakers and defibrillators such as the subcutaneous implantable cardioverter-defibrillator (S-ICD), and population-based strategies to prevent sudden cardiac death in adolescents. He is also the course director of the Pediatric and Adult Congenital Electrophysiology Society's international conference, Advancing the Field: A Forum on Practice Innovation, Scientific Achievement, and Career Development, which focuses on improving the care of pediatric and congenital heart disease patients.
Dr. McCanta is married and is the father of two young boys. He enjoys longboard surfing, mountain biking and snow skiing, and he plays multiple instruments.
Clinical Interests
Pediatric Electrophysiology, Catheter Ablation of Supraventricular Tachycardia in Pediatrics, Pacemaker Implantable Cardioverter-Defibrillator Insertion and Lead Extraction, Noninvasive Screening (Electrocardiogram) for Sudden Death in Young Athletes
Location
Outpatient Heart Center
505 South Main Street, Suite 600
Orange, CA 92868
phone: 714-509-3939
CHOC Cardiodiagnostics
1201 West La Veta Avenue
Holmes Tower, 3rd Floor
Orange, CA 92868
phone: 714-509-9200
CHOC Health Center in Corona
854 Magnolia Avenue, Suite 101
Corona, CA 92879
CHOC Health Center in Mission Viejo
26691 Plaza, Suite 130
Mission Viejo, CA 92691
CHOC Health Center in Newport Beach
500 Superior Avenue, Suite 140
Newport Beach, CA 92660
CHOC Health Center at PIH Health
15725 E Whittier Blvd, #300
Whittier, CA 90603
Appointments: 888-770-2462
Education
Medical School
Loyola Stritch School of Medicine, Maywood, IL
Pediatrics Residency
CHOC Hospital, Orange, CA
Pediatric Cardiology Fellowship
University of Colorado – Children's Hospital of Denver, Aurora, CO
Pediatric Cardiac Electrophysiology Fellowship
Duke University Medical Center, Durham, NC
Administrative Appointments
Cardiology, CHOC Specialists
Academic Appointments
Assisstant Clinical Professor, Pediatrics
UC Irvine School of Medicine
Board Certifications
Pediatrics
American Board of Pediatrics
Pediatric Cardiology
American Board of Pediatrics
Electrophysiology Specialist – Pediatrics
International Board of Heart Rhythm Examiners Certified
Special Qualifications
Fellow Heart Rhythm Society (FHRS)
Honors and Awards
Teaching Fellow of the Year
University of Colorado Denver School of Medicine, Department of Pediatrics
Professional Organizations
Pediatric and Congenital Electrophysiology Society
Heart Rhythm Society
Western Society of Pediatric Cardiology
Publications
Nandita Sharma, Daniel Cortez, Rose Hardy, Anthony McCanta. Innovative Use of 3-D Vectorcardiography to improve cost effectiveness of Hypertrophic Cardiomyopathy Screening. Heart Rhythm Society. 2014; Abstract.
Megan C. McFerson, Anthony C. McCanta, Zhaoxing Pain, Kathryn K. Collins, James Jaggers, Jon Kaufman. Tachyarrhythmias After the Norwood Procedure: Relationship and Effect of Vasoactive Agents. Pediatr Cardiol. 2014; 35(4):668-75.
Anthony C. McCanta, Ronald E. Tanel, Jane Gralla, D. Martin Runciman Kathryn K. Collins. The Fate of Nontargeted Endocardial Leads during the Extraction of One or More Targeted Leads in Pediatrics and Congenital Heart Disease. Pacing Clin Electrophysiol. 2014; 37(1):104-8.
Katja M. Gist, Eleanor L. Schuchardt, Megan Moroze, Jonathan Kaufman, Eduardo da Cruz, David N. Campbell, Max B. Mitchell, James Jaggers, Kathryn K. Collins, and Anthony C. McCanta. Tachycardia following the Norwood Operation: A Single-Center Experience. World J Pediatr Congenit Heart Surg. 2014; 5(2):206-10.
Anthony C. McCanta, et al. Predictors of Myocardial Recovery in Pediatric Tachycardia-Induced Cardiomyopathy. Heart Rhythm. 2014; 11(7):1163-9.
Daniel Cortez, Emily Ruckdeschel, Anthony C. McCanta , Kathryn Collins, William Sauer, Joseph Kay, Duy Nguyen. Vectorcardiographic predictors of ventricular arrhythmia inducibility in patients with tetralogy of Fallot. J Electrocardiol. 2015; 48(2):141-4.
Christopher Hoyte, Elizabeth Terhune, Patrick Carry, Anthony McCanta, Rachel Coel. Borderline and Long QT Syndrome in Adolescent Athletes Taking Medications. J Adolesc Health. 2015; 57(2):218-21.
Justin G. Reeves, John S. Kim, Max B. Mitchell, Anthony C. McCanta. Implantation of the subcutaneous implantable cardioverter defibrillator with retroperitoneal generator placement in a child with hypoplastic left heart syndrome. Heart Rhythm Case Reports. 2015; 1(4): 176-179.
Anthony C. McCanta, et al. The spatial QRS-T angle outperforms the Italian and Seattle ECG-based criteria for detection of hypertrophic cardiomyopathy in pediatric patients. J Electrocardiol. 2015; 48(5):826-33.
Michelle E. Kiger, Anthony C. McCanta, Tong S, Michael Schaffer, Martin Runciman, Kathryn K. Collins. Intermittent versus Persistent Wolff-Parkinson-White Syndrome in Children: Electrophysiologic Properties and Clinical Outcomes. Pacing Clin Electrophysiol. 2016; 39(1):14-20.
Presentations and Abstracts
Daniel Cortez, Jean Cavanaugh, Froilan Tuozo, Gwendolyn Derk, Emily Lundberg, Keith Weiner, Nafiz Kiciman, Juan Alejos, Bruce Landeck, Jamil Aboulshosn, Shelley Miyamoto, Anjan Batra, Anthony McCanta Improving Screening Methods for Pediatric Hypertrophic Cardiology Using the Spatial QRS-T Angle Presented: 25th Western Society of Pediatric Cardiology Meeting, Dana Point, CA Oral Presentation
Lectures and Presentations
Pacemaker Basics for Residents and Pediatricians University of California Irvine/Children's Hospital Orange County Resident Noon Conference, Orange, CA
Case Presentation: Resuscitated Sudden Cardiac Arrest in a 7 year old Native American Boy Medtronic's Emerging Leaders in Electrophysiology Annual Conference, New York, NY
Fetal and Neonatal Dysrhythmias: A Practical Approach to Diagnosis and Treatment Saint Joseph's Hospital Neonatal Potpourri Saint Joseph's Hospital, Denver, CO
Mechanisms of Dysrhythmias and Anti-arrhythmic Medications Pediatric Cardiology Fellows' Core Curriculum University of Colorado Denver/Children's Hospital Colorado, Aurora, CO
The Basics of Pacemakers and Pacing Pediatric Cardiology Fellows' Core Curriculum University of Colorado Denver/Children's Hospital Colorado, Aurora, CO
Electrocardiographic Evidence of Congenital Heart Disease III: Late Diagnosis of Congenital Heart Disease in Adults University of Colorado School of Medicine, Department of Cardiology Cardiology Fellows ECG Conference, Aurora, CO
Book Chapters
Anthony C. McCanta and Kathryn K. Collins Medical Management of Arrhythmias and Conduction Disorders Volume 5, Chapter 160, p. 2999-3018 Pediatric and Congenital Cardiology, Cardiac Surgery, and Intensive Care. Ed. E.M. da Cruz, V. Hraska, D.D. Ivy
Our cardiologists commonly treat: 
Congenital heart defects
Chest pain
Heart murmur
Family history of heart disease
Hypertension, obesity and lipid management
Syncope and palpitations
Sports cardiology
Cardiac genetics
Cardiomyopathy
Fetal cardiodiagnostics
Chronic lung disease
Anthony C McCanta MD

Appointments:
888-770-2462
Office: 714-509-3939
Specialties: Cardiology, Cardiac Electrophysiology
Board Certified: Pediatrics, Pediatric Cardiology
On Staff at: CHOC Hospital in Orange and CHOC at Mission Hospital
Videos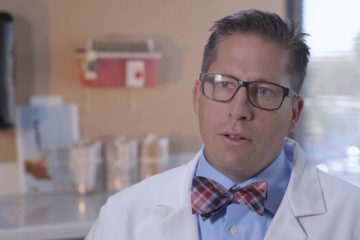 Pediatric cardiologist Dr. Anthony McCanta discusses the latest advances in pacemakers, and treating your child's heart arrhythmia with a minimally invasive, leadless pacemaker.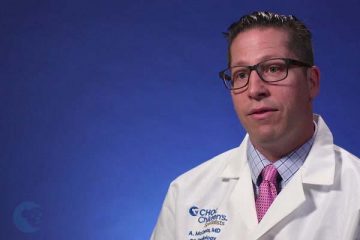 Pediatric cardiologist Dr. Anthony McCanta discusses different treatment options for your child's heart arrhythmia, including electrophysiology ablation and intracardiac echocardiogram.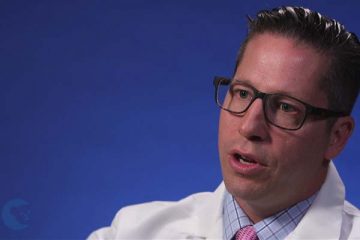 Pediatric cardiologist and heart rhythm specialist, Dr. Anthony McCanta, discusses supraventricular tachycardia (SVT), when the heart beats abnormally fast.