Dr. Richard Gates, Surgeon-in-Chief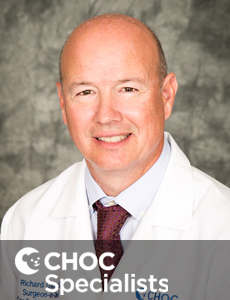 ---
Richard Gates MD

Appointments:
888-770-2462
Office: 714-509-4641
Specialty: Thoracic Surgery
Board Certified: Thoracic and Cardiac Surgery, Congenital Cardiac Surgery
Additional Languages: Spanish
With over 20 years of experience, Dr Gates serves as director of cardiothoracic surgery at the CHOC Heart Institute. Working in partnership with CHOC leadership, surgeons and anesthesiologists, Dr. Gates has helped create and maintain a world-class pediatric peri-operative program. He works in collaboration with UC Irvine, with whom CHOC is affiliated, to promote research and education in the program. He's dedicated to supporting CHOC's position as a best place to practice for physicians and staff, and a best place to receive care for patients and their families.
Dedicated to clinical excellence, Dr. Gates is board certified in thoracic and cardiac surgery and congenital cardiac surgery. Prior to joining CHOC, Dr. Gates attended medical school at Yale University School of Medicine. He served his residency training in general surgery at Columbia-Presbyterian Hospital in New York and his residency training in cardiothoracic surgery at UCLA Medical Center. He completed his fellowship in congenital heart surgery/transplant at UCLA Medical Center. Dr. Gates speaks fluent Spanish.
Dr. Gates is the Co-Medical Director of the Heart Institute.
Richard Gates MD is on staff at CHOC Hospital in Orange .
Locations
Outpatient Heart Center
505 S. Main St, Suite 600
Orange, CA 92868
phone: 714-509-4641
Education
Cardiothoracic Surgery Residency
UCLA Medical Center, Los Angeles, CA
Congenital Heart Surgery/Transplant Fellowship
UCLA Medical Center, Los Angeles, CA
General Surgery Residency
Columbia-Presbyterian Hospital, New York City, NY
Medical School
Yale University School of Medicine
Administrative Appointments
Surgeon-in-Chief
CHOC
Co-Medical Director, Heart Institute
CHOC
Medical Director, Cardiothoracic Surgery
CHOC Specialists
Professional Organizations
Children's Hospital Association, Surgeon-in-Chief Forum
American College of Surgeons
Congenital Heart Surgeons Society
The Society of Thoracic Surgeons
Our Pediatric Cardiothoracic Surgeons commonly perform the following surgeries: 
Heart Defects
Norwood procedure for hypoplastic left heart syndrome
Aortic stenosis
Arterial switch for transposition of the great arteries
Atrial septal defect
Atrioventricular (AV) canal defect
Coarctation of the aorta
Patent ductus arteriosus
Pulmonary atresia
Pulmonary stenosis
Tetralogy of fallot
Truncus arteriosus
Ventricular septal defect
Thoracic defects
Chest wall and lung malignancies
Complex vascular access
Lung defects
Congenital pulmonary airway malformations
Pulmonary sequestration
Spontaneous pneumothorax
Lung infections
Publications
Gates RN, Yost P, Parker B. The use ofbivalirudin for pediatric anticoagulation in HIT patients. 2009 5th international conference on pediatric mechanical circulatory support and pediatric cardiopulmonary perfusion. Dallas, TX
Gates RN, Yost P, ParkerB. The use of bilalirudin for pediatric anticoagulation in HIT patients . Artificial Organs, 2010;34(8): 667-69.
Gates RN, Palafox BA. Early results with an extracellular tissue matrix for cardiovascular tissue use in pediatric patients. 2011 Society of Thoracic Surgeons, San Diego, CA.
Sah S, Berdjis F, Valdes S, Gates RN. Pseudoaneurysm of surgically reconstructed right ventricular outflow tract. World J Ped Conggenital Heart Surg, 2013;4(1):116-9.
Jacoby K, Starr JP, Gates RN, Domico M, Quill, A. Clinical guideline for the assessment of vocal cord dysfunction post cardiac surgery in neonates. PCICS; 2014; Abstract Poster.
Nguyen AK, Palafox BA, Starr JP, Gates RN, Berdjis F. Endocarditis and Incomplete Endothelialization 12 years after Amplatzer Septal Occluder Deployment. Tex Heart Inst J; 2016;43(3):227-3.
Mohari N, Starr JP, Gates RN, Domico MB, Batra AS.  Bipolar Versus Unipolar Temporary Epicardial Ventricular Pacing Leads Use in Congenital Heart Disease: A Prospective Randomized Controlled Study.  Pacing Clin Electrophysiol. 2016 May;39(5):471-7. doi: 10.1111/pace.12836. Epub 2016 Mar 29.
Starr JP, Gates, RN, Palafox, BA, Quill A.  Retrospective cohort study comparing redo operations using ferromagnetic dissection and conventional monopolar dissection.  Surgical Innovation, I-4, DOI 10.1177/1553350616656279, 2016.
Gates RN, Starr JP.  How I repair neonatal total anomalous pulmonary venous connection (TAPVC) using mild hypothermic (32c) full flow CPB.  2018 CHSS, Chicago, Ill.
Videos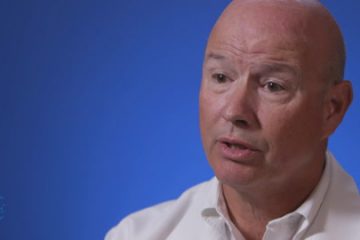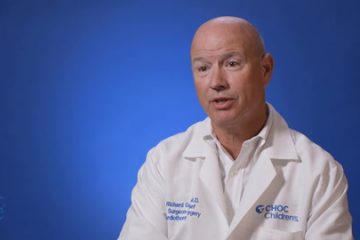 When a Child Has Transposition of the Great Arteries
Dr. Richard Gates, pediatric cardiothoracic surgeon, discusses the signs, treatment and long-term outcome of children born with transposition of the great arteries, also referred to as transposition of the great vessels.