Dr. Joanne P. Starr, Medical Director, Extracorporeal Life Support Program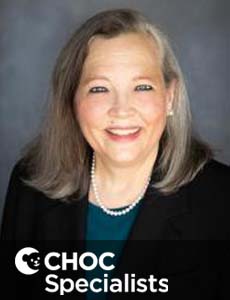 ---
Joanne P Starr MD

Appointments:
888-770-2462
Office: 714-509-4641
Specialty: Thoracic Surgery
Board Certified: General Surgery, Thoracic Surgery
Dr. Starr was previously director of the cardiac surgery program at Children's Hospital of New Jersey and an associate professor at the New Jersey Medical School at the University of Medicine and Dentistry of New Jersey, in Newark. She is a member of numerous societies and a founding member of the World Society for Pediatric and Congenital Heart Surgery. She has served as lead and associate surgeon on several international congenital heart surgery missions, including to the Dominican Republic, Ecuador and Uganda.
Dr. Starr's research interests in hybrid congenital heart surgery and myocardial protection complement the innovative and pioneering nature of the Heart Institute at CHOC – the only regional facility performing neonatal and pediatric open heart surgery. Dr. Starr has co-authored more than 50 abstracts and manuscripts that have been presented at national and international conferences. Several have focused on hybrid cardiac surgery, collaborative procedures involving interventional cardiologists and cardiac surgeons.
Dr. Starr has served as co-investigator on multi-center studies, including evaluating Esmolol for treating hypertension after surgical repair of coarctation of the aorta; REPEL-CV for reducing post-operative adhesions following pediatric cardiothoracic surgery; and Clopidogrel to lower arterial thrombotic risk in neonates and infants. Most recently, she was co-investigator for an American Heart Association grant, Human Factors and Patient Safety During Infant Cardiac Surgery.
Joanne P Starr MD is on staff at CHOC Hospital in Orange .
Locations
Outpatient Heart Center
505 S. Main St. Suite 600
Orange, CA 92868
phone: 714-509-4641
Education
Congenital Cardiac Surgery Fellowship
Children's Hospital of Seattle, WA
General Surgery Residency
New York Presbyterian Hospital Columbia Campus
Medical School
New York Medical College
Thoracic Surgery Residency
New York Presbyterian Hospital Columbia Campus
Administrative Appointments
Medical Director, Extracorporeal Life Support Program
Our Pediatric Cardiothoracic Surgeons commonly perform the following surgeries:
Heart Defects
Norwood procedure for hypoplastic left heart syndrome
Aortic stenosis
Arterial switch for transposition of the great arteries
Atrial septal defect
Atrioventricular (AV) canal defect
Coarctation of the aorta
Patent ductus arteriosus
Pulmonary atresia
Pulmonary stenosis
Tetralogy of fallot
Truncus arteriosus
Ventricular septal defect
Thoracic defects
Chest wall and lung malignancies
Complex vascular access
Lung defects
Congenital pulmonary airway malformations
Pulmonary sequestration
Spontaneous pneumothorax
Lung infections
Publications
Jacoby K, Starr JP, Gates RN, Domico M, Quill, A. Clinical guideline for the assessment of vocal cord dysfunction post cardiac surgery in neonates. PCICS. 2014; Abstract Poster.
Herrera M, Starr JP, Morchi G, Phillips K, Palafox B, Domico M. Development of clinical practice guidelines for postoperative chylothorax in pediatric cardiac surgical patients. PCICS. 2014; Abstract Poster.
Peterson J, Starr JP, Gates RN, Evangelista L. Is neonatal hearing dysfunction associated with developmental delay following cardiac surgery. Fourth Annual Cardiac Neurodevelopmental Symposium. 2015; Abstract Poster.
Starr JP, Domico M, Nugent D, Gates RN, Palafox BA, Ramirez R, Quill, A. Use of human plasma derived antithrombin vs. recombinant antithrombin in pediatric ECMO: a retrospective cohort study. ELSO Meeting. 2015; Abstract Poster.
Nossair F, Mahajerin A, Starr J, Kirov I. Superior Vena Cava Syndrome: an evidence-based analysis of reported cases in the English-language literature from 1990-2015. 29th Annual Meeting American Society of Pediatric Hematology/Oncology. 2016; Abstract Poster.
Mohari N, Starr JP, Gates RN, Domico MB, Batra AS. Bipolar versus unipolar temporary epicardial ventricular pacing leads use in congenital heart disease: A prospective randomized controlled study. Pacing Clin Electrophysiol. 2016; 39(5):471-7.
Starr JP, Gates RN, Palafox BA, Quill A. Retrospective Cohort Study Comparing Redo Operations Using Ferromagnetic Dissection and Conventional Monopolar Dissection. Surg Innov. 2016; Epub ahead of print.
Nguyen AK, Palafox BA, Starr JP, Gates RN, Berdjis F. Endocarditis and Incomplete Endothelialization 12 years after Amplatzer Septal Occluder Deployment. Tex Heart Inst J. 2016; 43(3):227-31.
Videos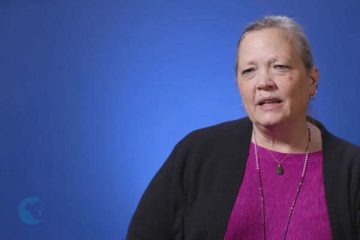 What is Tetralogy of Fallot?
Dr. Joanne Starr, pediatric cardiothoracic surgeon, discusses the signs, treatment and long-term outcome of children born with Tetralogy of Fallot.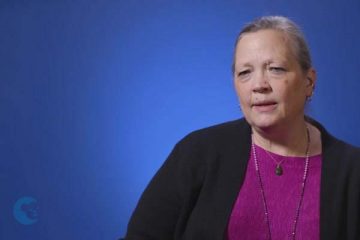 Health Topics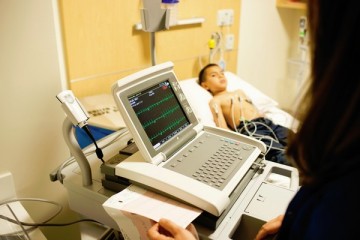 Kids and Heart Surgery
In the newborn population, there are many heart conditions that may need surgery. Many of these heart surgeries are new at least in the past 10 to 20 years.