Dr. Brian A. Palafox, Thoracic Surgery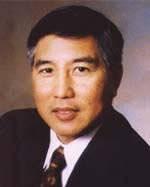 ---
Brian A Palafox MD, FACS

Appointments:
714-997-2224
Specialty: Thoracic Surgery
Board Certified: General Surgery, Thoracic Surgery
Dr. Palafox received his MD degree from the medical school at the University of California, Irvine. He did his internship at the Orange County Medical Center in pathology and at UCI Medical Center in surgery. Dr. Palafox did his residency at UCI Medical Center in general surgery and his fellowship at UCI Medical Center in cardiothoracic surgery. His honors include the Sterling "Staph" award-teaching and the Bronze Star: Medical service in Iraq-Operation Iraqi Freedom 2003. Dr. Palafox is board certified with the American Board of Surgery and the American Board of Thoracic Surgery. His philosophy of care is for all patients to be treated commensurate with their disease process regardless of race, creed, financial status. Dr. Palafox is specifically interested in congenital heart, lung, vascular diseases as well as use of robotic and laser technology.
Clinical Interests
Congenital thoracic and cardiovascular diseases
Brian A Palafox MD, FACS is on staff at CHOC Hospital in Orange .
Locations
Orange County Thoracic and Cardiovascular Surgeons
1310 West Stewart Drive, Suite 503
Orange, CA 92868
phone: 714-997-2224
fax: 714-997-1187
Education
Cardiothoracic Surgery Fellowship
UCI Medical Center, Orange, CA
General Surgery Residency
UCI Medical Center, Orange, CA
Medical School
UCI School of Medicine, Irvine, CA
Administrative Appointments
Chair, Thoracic Surgery, CHOC