Dr. Sharief Taraman, Co-Medical Director, CHOC Neuroscience Institute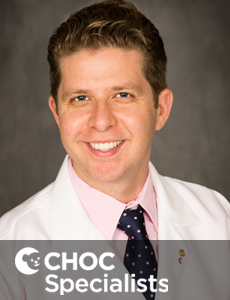 Dr. Sharief Taraman is board-certified in neurology with special qualifications in child neurology. He is a Health Sciences Associate Professor at UC Irvine School of Medicine. He is a Magna Cum Laude graduate of the University of Michigan having majored in biochemistry. He completed his medical education at Wayne State University School of Medicine in 2006 and went on to complete residency training in pediatrics and pediatric neurology at the Children's Hospital of Michigan. Dr. Taraman is also one of CHOC's medical informaticists and works directly with the chief medical information officer to develop and implement technology to improve healthcare delivery and outcomes. He is also actively involved in the CHOC Medical Intelligence and Innovation Institute.
As director of the CHOC multidisciplinary concussion clinic, he has worked closely with CHOC's Sports Medicine Program and neuropsychologists to develop a comprehensive concussion rehabilitation program.
Dr. Taraman's other clinical interests include more severe traumatic brain injuries, neuroimmunology (Demyelinating disorders, ADEM, multiple sclerosis, CNS vasculitis), epilepsy, encephalitis, and stroke. His research interests include neurotechnology (brain/computer interfaces), nanotechnology, bioinformatics, and traumatic brain injury. Dr. Taraman is active in the community as a board member of the AAP Orange County Chapter, Irvine Unified School District Medical Advisory Board, and volunteering for Girl Scouts of Orange County and the Capistrano Unified School District.
Sharief Taraman MD

Appointments:
888-770-2462
Office: 714-509-7601
Specialty: Child Neurology
Board Certified: Neurology with Special Qualification in Child Neurology, Board certified in Clinical Informatics
On Staff at: CHOC Hospital in Orange
"We are in the midst of something very exciting… a time in which various disciplines: medicine, art, computer science, psychology… are all intersecting at neurology. We are very close to unlocking the secrets of the mind." –Dr. Taraman

Videos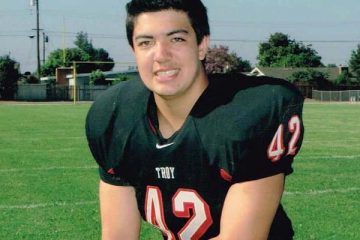 Conner had a bright future ahead of him until a football injury left him with ongoing pain and the inability to read and write properly.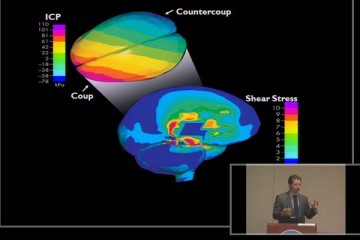 Concussions can be complicated and multifaceted, as patients usually present with various combinations of neurologic, cognitive and psychiatric symptoms.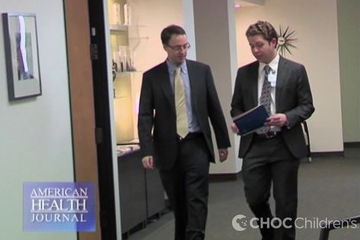 Concussions in children can cause lingering symptoms. Drs. Sharief Taraman and Jonathan Romain explain what happens to the brain after a concussion.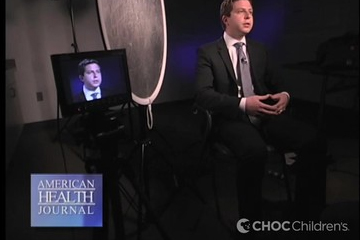 Dr. Sharief Taraman, CHOC, tells us what type of condition could mimic a brain tumor and what are the syptoms that patients can experience.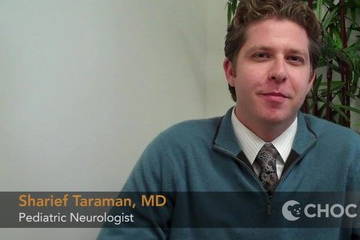 Dr. Sharief Taraman shares with us how he decided to enter the field of pediatrics as he was going through medical school.
Podcasts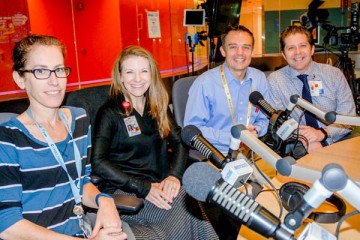 CHOC's multidisciplinary team of concussion experts can help prevent and treat concussions, as well as help patients ease back in to school and sports. Careful supervision is essential for young persons with concussions, since their brains are still developing.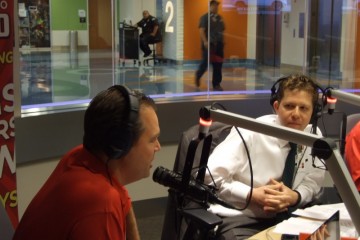 Travis Rodgers, host of the Angels AM830 morning radio show "The Travis Rodgers Show" speaks with Pediatric Neurologist Dr. Sharief Taraman about concussions in sports.
Health Topics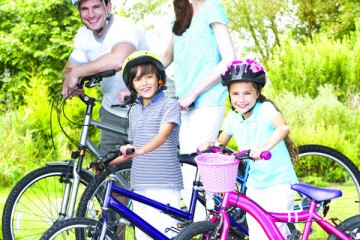 Helmet for kids prevent moderate to more serious injuries, like bruising of the brain tissue itself. Helmets cushion the brain to prevent a more serious injuries.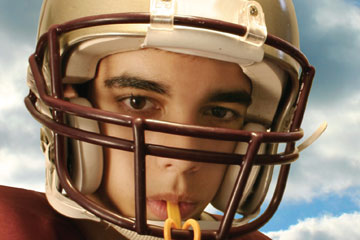 The word concussion comes from the Latin word to shake violently. A lot of times, people may hit their head and don't realize it was a concussion.
Locations
CHOC Commerce Tower
505 S. Main St., Suite 350
Orange, CA 92868
26691 Plaza
Suite 130
Mission Viejo, CA 92691
1201 W. La Veta Ave.
Orange, CA 92868