Dr. David Adams, Pediatric Neurology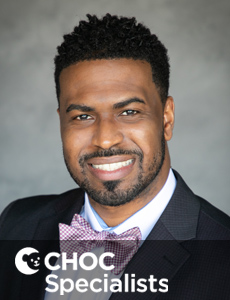 ---
David J. Adams MD

Appointments:
888-770-2462
Office: 714-509-7601
Specialty: Neurology
Board Certified: Pediatrics; Child Neurology
Dr. David Adams is a board-certified pediatric neurologist at CHOC in Orange County, California. As an expert in pediatric neurology, Dr. Adams cares for babies, kids and teens with a wide variety of neurologic conditions. He specializes in new and intractable epilepsy, as well as comorbid neurodevelopmental disorders.
Dr. Adams is an active member of CHOC's level 4 epilepsy center and participates in weekly epilepsy surgery conferences. He also works in the autism and epilepsy co-occurring clinic at the Thompson Autism and Neurodevelopmental Center at CHOC.
Dr. Adams is currently working with Dr. Daniel Shrey on research for Lennox-Gastaut syndrome (LGS) and infantile spasms.
"Neurology is like a puzzle. It doesn't always make sense at first, but you have to gather all the pieces before you can put the full picture together." – Dr. Adams
David J. Adams MD is on staff at CHOC Hospital in Orange .
Locations
CHOC Neuroscience Institute Outpatient Center
505 S. Main St., Suite 350
Orange, CA 92868
Thompson Autism and Neurodevelopmental Center at CHOC
170 S. Main St.
Orange, CA 92868
Education
Medical School
Meharry Medical College, Nashville, TN
Residency, Child Neurology, 
University of Illinois Medical Center, Chicago, IL
Fellowship
UCI Medical Center, Orange, CA