Dr. Amanda N. Fernandez, Pediatric Neurology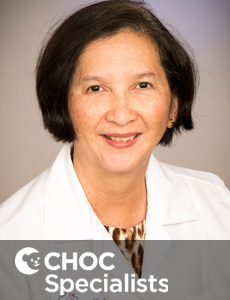 ---
Amanda N Fernandez MD

Appointments:
888-770-2462
Office: 714-509-7601
Specialty: Child Neurology
Board Certified: Pediatrics, Neurology with Special Qualifications in Child Neurology
A specialist in the field of child neurology, Dr. Amanda Fernandez's research focus has included a prospective study of neurologic development in infants at risk for human immunodeficiency virus (HIV-1) infection and compassionate use of felbamate in pediatric subjects with epilepsy.
Dr. Fernandez is a CHOC Specialist in child neurology. She is board certified in pediatrics and psychiatry and neurology, with special qualification in child neurology. Prior to joining CHOC, Dr. Fernandez graduated cum laude with her medical degree from University of the East in Quezon City, Philippines. She served her residency training in pediatrics at State University of New York in Brooklyn, New York, and completed her fellowship in pediatric neurology at University of Miami/Jackson Memorial Medical Center.
Clinical Interests
neurologic development in infants, epilepsy
Amanda N Fernandez MD is on staff at CHOC Hospital in Orange and CHOC Mission Hospital.
Locations
CHOC Neuroscience Center
505 S Main St, Suite 350
Orange, CA 92868
phone: 888-770-2462
fax: 855-246-2329
CHOC Hospital
1201 W. La Veta Ave.
Orange, CA 92868
CHOC Health Center – Corona
854 Magnolia Ave., Suite #101
Corona, CA 92879
Education
Pediatrics Internship
State University of New York/Health Science Center
Medical School
University of the East, Ramon Magsaysay Memorial Medical Center, Quezon City, Philippines
Pediatrics Residency
Kings County Hospital, Brooklyn, New York
Pediatric Neurology Fellowship
University of Miami/Jackson Memorial Medical Center
Academic Appointments
Assistant Clinical Professor
University of California, Irvine, School of Medicine
Administrative Appointments
Neurology, CHOC Specialists
Lectures and Presentations
Neurologic Emergencies
Neuromuscular Disorders
Our neurologists commonly treat:
Movement disorders
Headaches
Concussion and head/spine trauma
Neurogenetic/neurometabolic disorders
Neuroimmunological disorders
Neurological aspects of head injuries
Complications of central nervous system infections
Health Topics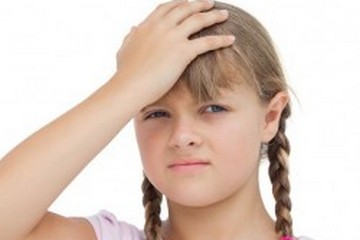 Kids and Headaches
Headaches in children are not uncommon. Read to learn what to do if your child has a headache & how to establish good habits that can help keep headaches at bay.